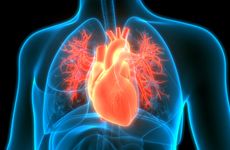 NEW ORLEANS – Testing cardiac patients for CYP2C19 genetic variants within a week of starting dual anti-platelet therapy (DAPT) is associated with lower risk of another major adverse cardiovascular event, researchers from the University of South Dakota and Sanford Health reported on Saturday at the American College of Cardiology and World Congress of Cardiology's annual scientific meeting.
In a separate poster presented at the conference, researchers from the same institutions reported that patients who underwent CYP2C19 pharmacogenetic testing within a week of starting DAPT were more likely to be on genotype-informed treatment compared to patients who got testing done after that time frame.
DAPT comprises aspirin plus a P2Y12 inhibitor, such as Bristol Myers Squibb and Sanofi Aventis' blood thinner Plavix (clopidogrel). Patients with certain variants in CYP2C19 can be intermediate or poor metabolizers of Plavix, a widely prescribed drug for treating heart problems like acute coronary syndrome and stroke. 
For CYP2C19 intermediate or poor metabolizers, who are likely to have reduced ability to normally metabolize Plavix, the Clinical Pharmacogenetics Implementation Consortium (CPIC), an internationally recognized guidelines body, recommends other P2Y12 inhibitors like Brilinta (ticagrelor) or Effient (prasugrel). More than a decade earlier, the US Food and Drug Administration added a boxed warning to Plavix's label, explaining that the drug may not be as effective in CYP2C19 poor metabolizers and that doctors should consider switching patients to another P2Y12 inhibitor. 
For patients with reduced ability to metabolize Plavix due to carrying one or two copies of CYP2C19 loss-of-function variants, there's a risk they'll experience cardiac events because the blood thinner won't work as expected. At the same time, patients on other drugs in the same class as Plavix have a higher risk of bleeding, making Plavix the preferred treatment for normal metabolizers.
At the ACC/WCC meeting, researchers led by Muhammad Hamza Saad Shaukat, a cardiovascular disease fellow at USD's Sanford School of Medicine, analyzed 1,032 patients who started DAPT after an acute coronary syndrome or percutaneous coronary intervention (PCI) between January 2018 and September 2020 and who received CYP2C19 PGx testing. Researchers looked at patients' prescriptions 10 days and seven months after testing to assess how their genotype informed treatment.
All 23 patients who were intermediate or poor CYP2C19 metabolizers and had received preemptive testing as part of a population genomic screening program at Sanford Health had test results available before prescribing and got on a P2Y12 inhibitor other than Plavix. The same was true for the majority of intermediate or poor metabolizers who were tested within seven days of starting DAPT, with 82.3 percent of the 136 patients receiving a Plavix alternative at 10 days and 97.1 percent on an alternative at seven months.
However, of the 65 patients who received testing more than seven days after starting DAPT, just four of the intermediate or poor metabolizers were on a P2Y12 inhibitor other than Plavix at 10 days. At seven months, 30.8 percent, or 20 patients, were on an alternative medication.
That suggests that "not only is it important to order this test, but … it's important that you order it as soon as possible," Shaukat said. The study didn't investigate reasons why patients were less likely to be on genotype-guided treatment if they underwent testing later.
In this particular study, the research team didn't present how patients on genotype-guided care fare compared to those who continued to receive Plavix, but in a related study, researchers, again led by Shaukat, shared that later CYP2C19 testing was associated with a higher risk of major adverse cardiovascular events at one year compared to earlier CYP2C19 testing. Researchers conducted a retrospective review of 1,209 patients who started DAPT after PCI or stroke, also between January 2018 and September 2020, and who underwent CYP2C19 genotyping.
Of the 315 patients who received testing after seven days, 10.8 percent experienced either nonfatal myocardial infarction, revascularization, stroke, or cardiovascular death. By contrast, the one-year risk for major adverse cardiovascular events was similar for patients who were tested within seven days and those who got preemptive testing, with 5.2 percent of 763 patients who received testing within seven days and 6.9 percent of 131 patients who received preemptive testing experiencing an adverse event. "A delay of over seven days in ordering CYP2C19 testing may increase major adverse cardiovascular events at one year in patients initiated on DAPT for PCI and stroke," researchers said in their poster presented at the meeting.
Shaukat acknowledged that the study is limited by its small sample size and that participants were largely of European descent. "Event rates are low to begin with, so proving a benefit with low event rates is difficult," he said. Shaukat hopes to validate the findings in a larger cohort.