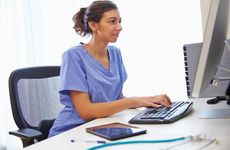 CHICAGO (GenomeWeb) – Last month, Roseville, California-based Adventist Health expanded its partnership with software developer CancerIQ to integrate a cancer risk assessment and management platform into its Cerner electronic health record.
In doing so, Adventist aims to not only streamline clinician workflow and improve population health management, but to alleviate the severe shortage of genetic counselors in rural Northern California.
Even before CancerIQ came along, Candace Westgate, an Ob/Gyn at Adventist Health St. Helena in Napa County, had been performing breast cancer risk assessments on women who came into her clinic. She eventually created the Adventist Health Early All-Around Detection (AHEAD) program, a multidisciplinary initiative to improve assessment of hereditary cancer risk. CancerIQ has helped automate aspects of that program.
Westgate was asked to demonstrate the work in her clinic to Adventist regional leaders and then was tasked with rolling out AHEAD to all California Adventist sites north of San Francisco. It was then that she started digging into some of the financial data, and realized that due to a lack of genetic counselors, the health system was losing patients to other, far-flung academic hospitals.
"We didn't have genetic counselors," Westgate said. There were not even enough medical assistants to pick up the slack.
Westgate found that other physicians in the region were sending their high-risk patients to genetic counselors closer to San Francisco or Sacramento, a three- to four-hour round trip. Because of this, there was a four- to six-week waitlist to see a counselor, and it would take multiple visits before test results were available.
"For the breast surgeons in my region and for myself, a [gynecologic] surgeon, we weren't getting timely information to be able to offer our patients the appropriate care based on genetic information," she said.
Westgate, who had completed a fellowship in genetic counseling at City of Hope National Medical Center outside Los Angeles, realized that there was no way she could scale the AHEAD program for the whole region without help. About a year and a half ago, she found CancerIQ.
Chicago-based CancerIQ makes a suite of technology for streamlining genetic testing management and integrating clinical decision support. Its platform scans family history, performs predictive risk modeling, and automates compliance with National Comprehensive Cancer Network guidelines.
Adventist's Northern California region has contracted with its genetic testing partner, Myriad Genetics, to provide telephone access to genetic counselors to build thorough family histories. Those reports get fed into the CancerIQ platform. With the newly expanded CancerIQ partnership, the reports will soon be available through Cerner so physicians can see that information along with other test results and progress notes.
One of the vendor's selling points is its ability to build more complete family histories to aid in risk assessment and in identifying candidates for genetic testing.
CancerIQ CEO and Cofounder Feyi Olopade Ayodele called clinical guidance for early detection and prevention of cancer the "low-hanging fruit" in precision oncology right now. "If we're not doing well there, it's challenging to do well further upstream," she said.
Ayodele said that the CancerIQ screening system helps clinicians ask pertinent questions for building family histories, branching out according to each response. Vague or leading questions like, "You don't have a family history of breast cancer, do you?" can lead to under-reporting, she said. The technology has been particularly helpful in flagging responses for clinicians that could indicate elevated risk or the need for diagnostic testing, Ayodele added.
Based on internal data collected by CancerIQ, its clients in the past 12 months have screened 177,000 patients for breast cancer risk, or more than 90 percent of those eligible for screening. CancerIQ identified more than 54,000 patients who met high-risk criteria, either according to NCCN guidelines or the Tyrer Cuzik breast density score that indicates elevated cancer risk, according to Ayodele.
The company helped 15,000 of those high-risk individuals through genetic evaluation, either through genetic counselors or consultation with clinicians. Of that group, 13,500 people had genetic test ordered, and only 9 percent of orders were canceled because insurance would not pay for testing.
Previously, the cancellation rate was 33 percent, according to Ayodele. "We're finding more appropriate patients," who meet insurers' coverage criteria for genetic testing, she said. Payors have also been automating prior authorization in recent years to help reduce overutilization and inappropriate ordering of genetic tests. 
The tests that were performed identified deleterious mutations in approximately 1,300 patients, Ayodele said. CancerIQ also identified 4,700 who tested negative but still had familial risk factors necessitating a change in medication.
"There is a misconception that this is a service that's for one-in-a-million, Angelina Jolie-type cases," Ayodele said. "The prevalence of people who actually meet criteria is much higher."
In March, Kankakee, Illinois-based Riverside Healthcare presented data at the National Consortium of Breast Centers annual meeting showing that the CancerIQ screening toolkit identified 2.5 times more patients eligible for breast MRIs than manual processes did. CancerIQ also said that Sharp HealthCare in San Diego had an increase in breast MRI screening while also improving the efficiency of its genetic counselors from adopting the technology.
Adventist Health has now been working with CancerIQ for the last year and a half to improve identification and management of patients at risk for hereditary cancers. The integration of CancerIQ into Cerner is simply the next evolution of this program that has helped make clinicians more efficient in the health system's pursuit of the "triple aim" of better care, improved population health, and lower costs.
In terms of reducing costs, Westgate said Adventist's technology helps programs such as AHEAD extrapolate savings based on the ability to intervene earlier in cancer progression by identifying high-risk patients.
"We're changing our one-size-fits-all approach to cancer prevention for patients and instead we're stratifying a patient's risk based on not only their family history, but also their genetic information," Westgate explained. Low-risk means there is no family history. Moderate-risk means the patient has a family history of cancer, while those in the high-risk group have a specific genetic mutation that raises cancer susceptibility.
For population health management, an outgrowth of the AHEAD program is a concept Westgate also created called Circle of Care. Westgate wanted to offer something more convenient than forcing patients with elevated cancer risk to drive to far-flung academic medical centers.
"I realized that we had the resources within our community and within our specialists to be able to take care of these patients," she said. All that was missing were some additional services to help these people navigate the complexity or high cancer risk.
Adventist decided that this work was best done in community clinics and breast imaging centers whenever possible, to improve early detection of breast cancer, cut down on patient travel, and avoid revenue loss.
"To really have an effect on population health, we needed to step into those clinics that see the majority of patients," Westgate said.
Adventist loads the questionnaire onto tablets that patients get when they appear for certain preventive services. "I have a genetic counselor in that tablet telling me … whether or not they meet criteria for genetic testing. I am then able to move the patient through the queue, offer them genetic testing, and do the informed consent process," Westgate said.
Patients coming in for mammograms typically have one question on their mind: do they or do they not have cancer? "We can have a trickle-down effect to find those patients at medium risk or at really high risk so that we can change their medical management based on their risk," Westgate said.