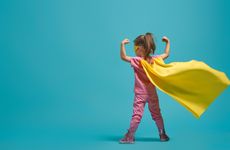 NEW YORK – A comprehensive DNA and RNA sequencing protocol at Nationwide Children's Hospital (NCH) has produced medically meaningful results for the large majority of evaluated pediatric cancer patients, according to data presented on Tuesday at the second virtual session of the American Association for Cancer Research's annual meeting.
Elaine Mardis, co-executive director of the NCH Institute for Genomic Medicine (IGM) provided an update on her center's efforts to combine DNA and RNA sequencing in the clinical cancer care setting, and reported that 93 percent of more than 150 patients whose cases have been through the IGM's analytical pipeline have received at least one finding that is useful for their care or informative for their diagnosis.
Mardis introduced the IGM protocol at the 2019 AACR annual meeting in Atlanta — it includes tumor and germline whole-exome sequencing, with enhanced coverage of cancer-associated genes and copy-number probes across chromosomes at 250-fold coverage; RNA sequencing; targeted RNA-seq assays, including ArcherDx assays to look for driver fusions; and liquid biopsy testing to monitor disease changes.
When pediatric cancer patients come to NCH, they may be eligible to participate in this research protocol if their clinicians feel additional information is needed for informing treatment. The hospital is part of an international research network, called REDCap Consortium, which has set up a database to capture information from oncologists who think their patients might be suitable for the protocol, because their disease doesn't have a standard of care or they are out of options.
Researchers at IGM then nominate the patients who will participate in the protocol from the data submitted to the REDCap database. Once a patient is accepted, the researchers use a set of seven bioinformatic tools to search for hundreds of predicted driver fusions in submitted samples. They then look to see if there are any overlaps in fusions predicted by two or more tools, annotate and rank them, confirm their presence, and determine if there are already treatments that are targeted to them.
They also use RNAseq to deconvolute the tumor microenvironment and use a cancer immunotherapy pipeline to identify and prioritize neoantigens from a list of identified tumor mutations. The investigators compare their findings against the RNASeq profiles of thousands of other cancer patients produced by their colleagues at the Treehouse Initiative.
Most recently, Mardis said, the group has started using methylation array data as a way of subtyping cancers, to confirm a pathologic diagnosis, or to provide additional insight into an indeterminate diagnosis. The researchers have increasingly begun to incorporate this type of analysis into their pipeline, and she anticipated that they will continue to do so.
Of the 211 patients who have so far been nominated for participation in the IGM protocol, Mardis said, 183 have been accepted and 152 have had their samples sequenced. Overall, 93 percent of the patients have received at least one finding that the researchers consider medically meaningful in terms of informing treatment or inherited cancer predisposition. For example, there have been 40 results that conferred germline cancer predisposition and 81 potentially targetable gene expression findings.
To better illustrate the protocol's efficacy, Mardis recounted a case study of a child with meningeal sarcoma who had been diagnosed in 2013 at one year of age, and whose cancer recurred in 2018. The initial tumor sample was sent for genetic testing at a commercial lab, which found a pathogenic mutation in the ICK gene and a variant of unknown significance in PDGFRB.
When the disease recurred, the patient's oncologist nominated the child for the IGM protocol. Enhanced exome sequencing determined the ICK indel to be a germline variant and the VUS in PDGFRB to be the likely driver of the child's disease. This patient's level of PDGFRB expression was elevated compared to other patients, and a search of the literature found that dasatinib (Bristol-Myers Squibb's and Otsuka Pharmaceutical's Sprycel) would be the best option. The patient is now alive and disease free, Mardis said.