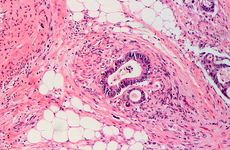 NEW YORK – These have been whirlwind days for Mainz Biomed, a German diagnostics company selling a PCR-based test for early-stage colorectal cancer detection called ColoAlert.
The firm this week secured a deal with a large German regional laboratory to offer its CE-IVD-marked test within its home market, and earlier this month it announced it had embarked on a clinical study of mRNA markers related to precancerous polyps and lesions.
According to CEO Guido Baechler, the firm is now building a third-generation version of ColoAlert that it intends to submit to the US Food and Drug Administration by early 2024.
"The next big market for us is the US," said Baechler, a native of Switzerland who has a 30-year industry pedigree, 20 of which were spent working at Roche, especially in its Diagnostics division. Baechler has lived in California for the past 25 years, and now runs a Mainz Biomed office in Berkeley, though the firm continues to be headquartered in Mainz, Germany.
"Once you have FDA approval and reimbursement established, you can go anywhere," Baechler said about Mainz's US opportunity. He noted the company has already brought on advisers to "think through the regulatory strategy in the US," and is selecting contract research organizations to support its path.
Mainz has made numerous appointments since Baechler came on board last July. In January, it tapped Steve Quinn, previously commercial director at Progenity, to be its vice president of business development. In December, it added Karen Richards, concurrently the senior vice president of in vitro diagnostics and quality at Precision for Medicine, to be its vice president of regulatory affairs. Mainz's strategic advisory board has also been growing, with Heiner Dreismann, the former CEO of Roche Molecular Systems, joining recently. Michele Pedrocchi, former head of Roche Diagnostics business development, also joined the strategic advisory board in January.
In November the company also raised $10 million in an initial public offering and began trading on the Nasdaq and followed that by raising an additional $25.5 million in a share offering in January. In the middle of this, the company licensed markers from a group at the Universite de Sherbrooke in Quebec that it intends to roll into ColoAlert to expand its detection capabilities, and commenced a clinical study of those markers. According to Baechler, the study, called ColoFuture, will include over 600 male and female patients ages 40 to 85 who have been referred for a colonoscopy.
"You see a lot more momentum now because we are bringing additional players on board and we also have licensed those biomarkers," said Baechler. "It's a combination of the Bay Area, Silicon Valley, 'Let's get it done yesterday' [mentality] combined with a more traditional, European approach."
Indeed, the story of ColoAlert has been, until the past six months or so, a rather slow-moving European story. The ColoAlert assay was initially developed by a company of the same name based in Sandnes, Norway, which later partnered with Mainz, Germany-based PharmGenomics, which specialized in multiplexing technology, to refine its detection assay.
"They optimized the extraction, optimized the PCR profile, and then got it CE marked and started commercializing it and decided to go public," said Baechler. "That was when I came in."
PharmGenomics, a 13-year-old company with 22 employees, reformed as Mainz Biomed, ahead of the IPO last year. ColoAlert AS remains an independent entity, and Mainz Biomed has a perpetual and exclusive license with ColoAlert AS, Baechler said.
According to Baechler, he was attracted to the opportunity because of the decentralized testing strategy around the kit. Mainz Biomed sells its kits to laboratories, which then use their own sales and marketing resources to reach out to primary care physicians. The approach was also in line with some of the work he had done at Roche Diagnostics, which had also been based on a decentralized testing strategy, rather than running all assays in house at one CLIA-compliant lab.
"Everybody has a centralized lab concept," said Baechler. "I have built two CLIA labs before, so I understand the advantages and disadvantages of the CLIA lab," he said. "This is so different, and that's why I am excited about this story."
According to Baechler a decentralized approach enables Mainz Biomed to collaborate with other large labs, have better sales efficiency, and to lower its marketing costs. This direction could also give Mainz Biomed an advantage against competitors, including Exact Sciences, which offers ColoGuard, a DNA-based colorectal cancer screening test. Samples are collected at home and mailed to Exact's laboratory in Wisconsin, an approach that is, in Baechler's words, a "time-consuming and expensive process." In contrast, Mainz Biomed's model involves partnering with multiple third-party labs across diverse territories for test kit processing, making the solution more broadly available, he said.
Building the test
After securing funding via its IPO and follow-on offering, Mainz has been engaged in building its team and developing ColoAlert. The five gene expression markers at the center of ColoFuture developed by the Universite de Sherbrooke research team were discussed in a paper published in the journal MDPI last year. As noted, the multitarget multiplex PCR test those researchers developed can be used to detect the presence of not only cancer in a stool sample but also precancerous polyps and lesions. It's this capability that Mainz is now seeking to add to its existing test.
"When we look at our product, it is doing a good job for colorectal cancer detection, at different stages," said Baechler. "Where the product can be improved is an earlier-stage, advanced adenomas, or precancerous lesions," he said. "You really want to go in and find biomarkers that can detect potential cancers before they are cancer," he continued. "It's eliminating cancer from that point of view."
ColoAlert uses a stool sample to detect tumor DNA. According to Mainz's website, the test detects mutations to the KRAS and BRAF genes as well as the total amount of human DNA and occult blood. The test has a sensitivity of 85 percent and a specificity of 92 percent.
According to Baechler, the test has advantages over conventional approaches, like at-home fecal immunochemical test kits, which detect small amounts of blood in stool samples, as it can detect non-bleeding cancers. It also could be used to prequalify at-risk patients for colonoscopies at scale, Baechler noted. "In some cases, detection can occur even before any abnormal cell growths can be detected through a colonoscopy and long before any bleeding would occur," he said.
Baechler therefore sees ColoFuture and the inclusion of the new markers as an "important path" for Mainz Biomed that will allow it to provide results that are more informative than current techniques. But he stressed, the proof is in the pudding, and Mainz Biomed and its partners still need to validate that the biomarkers will work with ColoAlert before they can move forward with a next-generation test.
As it progresses along that path, Mainz Biomed is looking to secure more deals like the one it announced with Laboratory Mönchengladbach MVZ Dr. Stein & Kollegen, a regional German laboratory and member of Germany's Limbach Group network of labs, this week, while mulling expansion into other European markets, and even considering partnerships in Asia. "Clearly China is a big market, but we would certainly want to do this with a partner," said Baechler.
He noted that as COVID-19 cases subside, laboratories that invested in PCR instruments and additional capacity to manage the pandemic are now looking to use those resources for other purposes. That makes them more open to adopting a technology like ColoAlert than they might have been last year. "The timing is not bad from that point of view," acknowledged Baechler. "They are more interested in taking on our test, as they understand the value to patients."
The company also has two early-stage tests and technologies in its pipeline beyond ColoAlert.
One of those, PancAlert, relies on the same concept of selling a multiplex PCR kit to labs that can be used to detect pancreatic cancer markers from stool samples. Baechler said that Mainz Biomed has both markers that were developed in house, as well as licensed from other parties, for PancAlert, and if initial studies of the markers are positive, it will further develop the test and initiate further studies.
Another technology in development is called GenoStick, which Baechler described as a lateral flow molecular test. Baechler referred to GenoStick as a research project initiated by PharmGenomics and said the company is currently evaluating how to further develop the project.