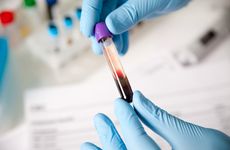 NEW YORK (GenomeWeb) – Freenome is using the $65 million it recently raised through a financing round to conduct the clinical validation and utility studies that will be critical for its non-invasive, cancer screening technology to be reimbursed and meet regulatory requirements. 
"The reason why we're raising money is because we thought about what it's going to require to prove to the regulatory bodies that this is safe and [can be applied] to the general population," Freenome Cofounder and CEO Gabriel Otte said.
Freenome's technology employs genome-wide sequencing and a computational system, called Adaptive Genomics Engine, that can be trained to analyze complex patterns in the DNA material shed not just from tumor cells, but also from immune cells and metabolic elements. Currently, Freenome is working with 25 partners at institutions, such as the University of California, San Francisco, Moores Cancer Center at UC San Diego Health, and Massachusetts General Hospital, to conduct clinical validation and utility studies involving its platform.
According to Otte and Co-founder Riley Ennis, Freenome is currently focused on evaluating its platform in four disease settings: breast, prostate, colon, and lung cancer. Studies will gauge the ability of the technology to pick up signals that differentiate between these cancers, as well as compare it to standard screening methods, such as mammography and prostate-specific antigen testing, for example.
Researchers have already "stress tested" the technology across thousands of samples, processed at Freenome's lab and at partner sites, to demonstrate reproducibility and establish clinical workflow, Ennis said. The company has also engaged with the US Food and Drug Administration early to gain feedback on the types of studies it would need to do to demonstrate the technology was safe and effective in different indications.
"Given the complexity of some of the questions in screening and the current workflow, we designed studies and tried to articulate how we'd want to validate this, and getting FDA's feedback helped us paint a really clear picture of what that would look like," Ennis said.
Freenome's decision to voluntarily engage with the FDA comes at a time when many providers of lab tests have pushed back against the agency's bid to regulate the space. Although for a while it looked as if the agency was pushing ahead with its plans to regulate lab-developed tests, it has backed off finalizing a controversial draft guidance on LDT regulation following the presidential elections last year.
Regardless of where the LDT controversy stands, Freenome sees the FDA as important to its commercial strategy. "We don't see that changing in the foreseeable future," Ennis said.
The company is not only getting FDA's feedback, but might even try to tackle Parallel Review — a seldom used pathway that allows firms to conduct a single study and simultaneously satisfy requirements for FDA approval and a national coverage determination from the Centers for Medicare & Medicaid Services.
So far, only Exact Sciences has successfully achieved parallel review for its non-invasive, colon cancer screening test Cologuard after conducting a 10,000 patient trial. Foundation Medicine recently announced that it would pursue the pathway for FoundationOne, a next-generation sequencing test that doctors can use to molecularly profile cancer patients' tumors and identify the right treatment strategy. 
To help design studies that might satisfy regulators and payors, Freenome has hired Girish Putcha as its chief medical officer and clinical lab director. Putcha has knowhow in both regulatory and reimbursement arenas. He has provided input at FDA regulatory workshops, including one on developing liquid biopsy cancer tests. As director of laboratory science at Medicare contractor Palmetto GBA, Putcha helped craft the analytical performance criteria that circulating tumor DNA tests need to meet in order to gain coverage. 
Reimbursement is perhaps an even bigger headache for molecular diagnostic companies than regulation. Historically, companies have felt that payment for molecular tests don't match the benefit they provide to patients.
At the American Clinical Laboratory Association's annual meeting last week, there was much discussion about the continued undervaluation of diagnostics and that the industry should make a more convincing case to payors about the value tests provide to patient care and the healthcare system at large. A statistic the lab industry likes to tout is that between 60 percent and 70 percent of decisions about a patient's diagnosis, treatment, hospital admission, and discharge are reliant on lab test results, but these tests account for only 2 percent of healthcare expenditures.
In order to move toward value-based payment, however, molecular diagnostic firms and labs will have to make more granular healthcare economic arguments that demonstrate the cost-effectiveness of their tests in very specific clinical scenarios, in comparison to the standard of care. These data are not easy to produce, many industry players say, particularly when the impact of testing on outcomes may take decades to mature.
Keeping this in mind, Freenome is trying design studies that will interrogate the endpoint payors are interested in. "We've worked closely with clinicians and payors to say what is the most important question and what are those endpoints from a clinical validation, economic benefit, and utility, important for reimbursement," Ennis said. "At the end of the day, that's one of the biggest hurdles for us and what we spend a lot of time on [by] hiring individuals who have experience with the reimbursement process."
In prostate cancer, for example, studies will investigate the ability of Freenome's platform to discriminate between indolent and aggressive disease compared to standard screening with prostate-specific antigen testing, which has a high false-positive rate and can lead patients toward unnecessary treatment. Similarly, other studies will gauge how well Freenome's platform can differentiate localized versus metastasized colorectal cancer, which has implications for treatment with costly targeted therapies.
These data will be critical for Freenome to produce and publicly share ahead of launching its platform in order to differentiate itself in a highly competitive space. In fact, the same day that Freenome announced its $65 million Series A round, Grail, a company that is developing a non-invasive early cancer detection test, announced it had raised $900 million out of a planned $1 billion in the first close of a Series B financing round. 
Late last year, Grail announced it would conduct a study aiming to characterize cell-free DNA in at least 10,000 individuals who are healthy and have cancer. Meanwhile, companies that have already launched liquid biopsy tests, such as Genomic Health, Foundation Medicine, and Guardant Health, have begun to release some validation data at conferences and in publications. 
Freenome is coming at the non-invasive cancer screening space differently than its competitors because it is using machine learning to analyze not just cell-free DNA fragments from tumor cells, but also fragments that are released from immune cells and metabolic elements in response to changes in a tumor. Vijay Pande, a general partner at Andreessen Horowitz, which led the Series A funding round for Freenome, describes it as addressing the needle in a haystack problem by looking at the whole haystack.
Only around 0.1 percent of cell-free DNA comes from tumors, and it's already a challenge for developers of liquid biopsy tests to show that their tests can detect these grains of tumor DNA floating in a sea of wild-type DNA. But as Pande pointed out in a blog post this month, people also have other analytes in their blood indicative of immunological and metabolic changes that might be important for detecting and diagnosing cancer. 
"So, for example, rather than only studying DNA fragments from tumor cells," he wrote, "Freenome has learned to decode complex signals coming from other cells in your immune system that change because of the tumor elsewhere."
"This is where machine learning shines, in particular deep learning," Pande went on. "Much of the biological details here are complex, far too complex for typical approaches in biomarkers (looking for a specific gene or metabolite). Deep-learning methods can quickly identify the relevant patterns … in a way that, because of the complexity, humans just couldn't do."
Using machine learning, Ennis said, Freenome is discovering that "there is much more to cell-free DNA," and importantly, the changes associated with immunological and metabolic events can be detected cost effectively, using cheaper sequencing methods. 
The signals Freenome's technology is trying to detect and analyze with machine learning is "harder to deconvolute," he admitted. "It's not as easy as calling specific mutations associated with oncogenesis. But that's where the machine learning really comes in to fill in that gap and for us to use these [signals] as biomarkers for a screening test."
Of course, like other players in the liquid biopsy space, Freenome will have to make good on its claims with published, peer-reviewed data. Pande, previously a structural biology and computer science professor at Stanford University, has found early results from Freenome encouraging. He wrote in another blog post last June, when Andreessen Horowitz gave seed funding to the company, that Freenome's technology could assess with 100 percent accuracy five samples, including negative controls and a very early-stage sample. 
Freenome's machine-learning technology could also help it diversify its revenue base beyond clinical testing. The company has partnered with five pharma companies to see if its machine-learning software can deconvolute cell-free DNA signals and determine which patients will respond to specific treatments. Ennis couldn't provide details on these collaborations just yet, but noted that "these threads will determine what the future of Freenome is going to look like and the channels that we focus on."