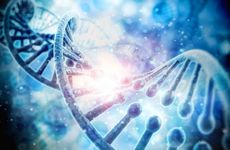 NEW YORK – After publishing promising early data, investigators from Washington University in St. Louis plan to further validate the use of liquid biopsy-based minimal residual disease detection in oligometastatic colorectal cancer patients — individuals with cancers that have begun to seed new lesions in a small number of nearby sites but not yet widely through the whole body.
If the team is successful in expanding on the results that they reported last month in JCO Precision Oncology, this could open a new application for the still nascent technology, which has thus far been explored mainly for early-stage, localized tumors. The hope is that it could provide a tool to guide decisions about whether and how patients should undergo further treatments after an initial attempt to eradicate their cancer.  
Everett Moding, a Stanford University physician scientist who was not involved with the Wash U study, said in an email that the new data is an exciting step forward, and noted that based on the strong retrospective and prospective evidence that ctDNA MRD detection can predict outcomes in patients with localized solid cancers, translating this to oligometastatic disease "makes a lot of sense."
Currently, doctors have limited tools to predict how patients with oligometastatic CRC will respond to early chemotherapy, according to Aadel Chaudhuri, the study's lead author and assistant professor of radiation oncology at Wash U.
The current standard of care for most cases is chemotherapy, followed by surgery to remove whatever remains of the primary tumor. But there is debate in the field about whether oligometastatic cases should all be treated the same way, Chaudhuri said in an interview.
 Most people, he said, are familiar with the binary of localized disease "where it's very clear that these are cases where we're treating them to cure them" versus metastatic disease "where these are patients that we are treating to basically keep their disease at bay.
"Oligometastatic is an in-between category," so decision-making can be complicated at several points, including how much and what type of neoadjuvant treatment to give, whether that should always be followed by surgery, and whether post-surgery adjuvant treatment should be given.  
For patients who are being treated with curative intent — the group Chaudhuri and his team focused on in their study — some will be successfully cured by surgery, but some will go on to recur. In the latter case "you realize you did this big morbid procedure for no reason," he argued.  
The hope for liquid biopsy MRD detection in this context is that it could provide needed patient stratification. If a test indicates that a patient responded well to their early chemotherapy, they could be offered more surgery. If they didn't respond well, this would indicate the cancer is likely to be too widespread for surgery to do anything and they might consider forgoing more surgery in favor of systemic chemo. 
"The benefit if patients truly are metastatic and you treat them like metastatic patients is that you've done them a favor by saving them the morbidity of the surgical procedure," Chaudhuri argued.  
In their report last month, Chaudhuri and his colleagues analyzed samples from 24 prospectively enrolled patients, most of whom received neoadjuvant chemotherapy, using Roche's Avenio circulating tumor DNA detection kits to sequence blood and urine samples obtained immediately prior to curative-intent surgery. 
"The Roche Avenio panel had been optimized for colorectal and lung cancer and we did some informatic experiments beforehand to confirm that we can detect a large number of mutations from colorectal cancer patients per the cancer genome atlas," Chaudhuri said. 
"On top of that, the panel lets you achieve very high depth of sequencing and capture a very high percentage of patients, so we felt very comfortable with that and because we could run it in our own lab, we could optimize it further, which is what we did, getting down to a depth of sequencing approaching 8,000x de-duplicated," he added.  
The ability to sequence to such a high depth also helped the group test their method in both blood and urine. 
"We could detect [MRD] in urine, but it's much less sensitive than plasma, so practically speaking, it's not going to replace plasma anytime soon, but we were able to show a proof of concept," Chaudhuri said. 
Overall, the results showed that lower levels of ctDNA on the day of surgery correlated with better observed responses — reduced, or totally absent tumor material in the surgical site. Most patients in the study who ended up with undetectable levels of tumor DNA in their blood samples also had no measurable cancer present in their samples when they eventually underwent surgical resection. 
Comparing patients who had residual disease detected during surgery to those who did not, the investigators calculated that their liquid biopsy approach had 95 percent sensitivity and 100 percent specificity.  
Authors also reported residual disease detected in liquid biopsies looked like it could be more predictive of outcomes than residual disease found in surgical specimens in the study. Examples included one male subject who still had detectable cancer in his resected tissue but undetectable ctDNA. He experienced long-term survival with no cancer recurrence. In contrast, a female patient with no detectable cancer in her surgical samples but positive ctDNA tests ended up recurring within eight months. 
Finally, because they were using the Roche mutational panels, the researchers could also analyze patients' blood samples for driver mutations or other therapeutic biomarkers. According to the authors, 81 percent of the cohort might have been candidates for adjuvant immunotherapy based on high tumor mutational burden, or for targeted therapy based on actionable PIK3CA mutations. 
Chaudhuri said he and his team have hypothesized that liquid biopsy MRD could offer an opportunity not only to avoid useless surgery in truly metastatic patients, but also in highly responsive cases. 
"If a patient is one of these really brisk responders and we can predict [pathological complete response] before surgery, in the future you could potentially say, well, your ctDNA is negative, so, sir or ma'am, we think that you may have gotten cured already. We don't need to do the surgery. We can just keep following you … [because] there's a good chance that the surgery is going to do nothing but just corroborate that you have no disease," Chaudhuri said. 
One reason this hasn't yet been explored further is that there hasn't been a good predictive tool. "Our treatments are getting better and better: our systemic treatments are getting better, immunotherapy is getting better, radiation therapy is getting better, and the percentage of these cases that are getting cured is increasing, so we need this," he added said. 
According to Moding, whether any of these possibilities can be adopted into the clinic will depend on how the predictive power of MRD shakes out through further validation, including prospective, interventional studies. "Surgical resection offers the best chance for patients with oligometastatic colorectal cancer to be cured, so that will continue to be an important part of their treatment," he said. 
The next steps for Chaudhuri and his team are to validate their initial results in a multi-institution setting. "We want to show that when we do ctDNA analysis prior to surgery, that we can predict pathologic response and we can do it reliably and robustly," he said. The group also hopes to employ the Avenio kits earlier and longitudinally, to try to see ctDNA levels lowering in real time as patients undergo neoadjuvant chemo. 
"Step two would be to really make decisions based on the results," he added, "and step three would be to make decisions on the adjuvant therapy front, meaning looking at the cases that are MRD-positive and, for example, if they have high mutational burden, stratifying those patients to receive immunotherapy rather than standard of care chemotherapy in a randomized fashion. 
According to Moding, this will be an especially interesting area to push forward. "Regardless of patients having localized or oligometastatic disease, it is always challenging to withhold adjuvant therapy that could potentially be beneficial. However, that decision will ultimately depend on the sensitivity of the ctDNA analysis approach and the risks and benefits of additional treatment," he said. 
Chaudhuri said the Wash U team is now actively working on these next steps.