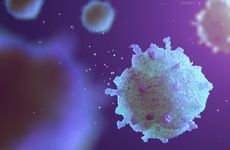 This is the first article in a two-part series on tissue-agnostic drugs in cancer. The first part focuses on the emerging biomarkers researchers are studying and the second part focuses on the regulatory and financial considerations for drug developers.
NEW YORK (GenomeWeb) – The commercial launch of two tissue-agnostic cancer drugs has energized the hunt for other targetable biomarkers present across tumor types and has oncologists thinking more about the biomarkers driving patients' tumors in addition to histology.
The US Food and Drug Administration has so far approved two pan-cancer indications: Merck's pembrolizumab (Keytruda) in solid tumors with high microsatellite instability (MSI-high) and mismatch repair deficiency (dMMR), and Bayer and Loxo Oncology's larotrectinib (Vitrakvi) in solid tumors with NTRK fusions. Oncologists' ability to prescribe these drugs for advanced cancer patients regardless of their tumor type has enabled new treatment opportunities for those with rare or hard to treat diseases who otherwise wouldn't have options. This, in turn, seems to be encouraging more oncologists to think about the molecular abnormalities that may be driving their patients' tumors at the outset, not just the organs affected.
"You no longer just define a tumor as a breast cancer or a colon cancer or a prostate cancer," said Luis Diaz, head of the solid tumor oncology division at Memorial Sloan Kettering Cancer Center. "One of the questions is, is the tumor MSI-high, which really crosses all the tumor types, and makes one think of the genotype or the biomarker first and the organ that tumor was born in, second."
The aim of precision oncology is to identify the molecular mechanisms driving cancer and target and shut them down with treatments. Pan-cancer approaches use the same premise but require the identification of a biological mechanism that is a common driver of many kinds of tumors and that can be blocked by the same therapy. The fact that a cancer formed in the breast or lung, "that doesn't tell you anything about why the cancer formed," said Razelle Kurzrock, director for the Center for Personalized Cancer Therapy and Clinical Trials Office at the University of California, San Diego. "Here, we're actually targeting the underlying defect."
Pembrolizumab's pan-cancer approval in 2017 validated the predictions of precision oncology proponents who had said that one day cancers would be defined based on the molecular aberrations driving them. While oncology is still a discipline grounded in organ-specific specialties, and histology will remain an important consideration in treatment decisions, the approval of larotrectinib last year showed that there is a path to commercialization for pan-cancer drugs, which in turn has invigorated investigations for targetable biomarkers.
At UCSD, MSK, and cancer centers around the country, researchers are exploring whether FGFR and ERBB2 alterations, and tumor mutational burden — biomarkers that are present across different cancers — can be targeted by a single drug or a class of drugs. One reason for the growing interest in pan-cancer biomarkers is that although they're rare, these genetic abnormalities are becoming easier to identify and study now that more cancer patients are being molecularly profiled and enrolling in basket trials that enable the evaluation of a drug in many tumor types at once.
Based on tumor profiling data, "targeted therapies are being used off label, and we're seeing responses that would otherwise be unexpected," said Ken Carson, senior medical director at Roche subsidiary Flatiron Health. The health technology company operates a repository of clinical data from about 50,000 cancer patients treated at 200 cancer centers and associated results from genomic tests performed by Foundation Medicine.
Caris Life Sciences, a company that provides molecular testing services, has also amassed information on the molecular characteristics of more than 160,000 patients' tumors it has tested. Additionally, Caris has formed an alliance with 27 cancer centers who are working together to establish evidence-based molecular profiling standards. Drawing on the data from these partner institutions and commercially available data, the company also has a repository of outcomes data on around 30,000 cases.
Access to this type of information has enabled studies like the one investigators from Caris and several of its partner cancer centers published in Clinical Cancer Research last month, in which they identified NRG1 fusions in multiple tumor types, representing 0.2 percent of approximately 22,000 patients' samples. The finding needs to be studied prospectively, but since NRG1 alterations activate the ERBB2/ERBB3 pathway, the authors were also able to suggest that a pan-ERBB inhibitor like afatinib (Gilotrif) may be worth exploring. Last week, Boehringer Ingelheim announced its participation in the TAPUR basket trial, in which researchers are studying the efficacy of cancer therapies outside of their FDA-approved uses, and said it would provide afatinib for evaluation in a tissue-agnostic cohort of patients with NRG1 fusions.
MSK, meanwhile, has tested more than 35,000 patients on its next-generation sequencing MSK-IMPACT test, which gauges somatic mutations in 468 genes and MSI. Drawing on this large cache of molecular data on patients treated at the center, researchers explored the pan-cancer potential of tumor mutational burden (TMB). In a Nature Genetics study published earlier this year, researchers studied 1,700 patients who were treated with a range of anti-CTLA4 and anti-PD-1/PD-L1 drugs and almost 5,400 patients who weren't, and generally showed that patients' higher TMB status was predictive of response to checkpoint inhibitors. 
However, the study also revealed the complexity of applying a biomarker in a tissue-agnostic fashion, because the cutoff defining high TMB status differed for patients based on histology. "Our study addressed the pan-cancer nature of TMB and showed it has predictive value across most cancer types," said Luc Morris, associate director of MSK's immunogenomics and precision oncology platform and the senior author of the study. "However, identifying the specific, ideal cutpoint for each cancer type will require high-quality prospective studies, [and] this is a reason that a single tissue-agnostic universal cutpoint for TMB is unlikely to work."
Histology-specific cutoff differences with TMB certainly makes it more challenging to use the biomarker in a tissue-agnostic drug indication. And yet, it still may not be possible to do the prospective studies necessary to pin down the cutoff in extremely rare cancer types. For these patients, it may be worthwhile to try to establish a single TMB cutoff for directing immunotherapy, some experts have said.
MSK's Diaz, who isn't an author on the Nature Genetics paper, had hypothesized back in 2012 that cancer patients with lots of genetic mutations in their tumors would respond well to pembrolizumab. He decided to test it out first in MSI-high patients, since microsatellite instability is a condition that leads to the accumulation of tumor mutations. Following the pan-cancer approval of pembrolizumab in MSI-high solid tumors, Diaz and his colleagues are now studying whether patients without microsatellite instability but high TMB (defined as 20 mutations or more per megabase) still respond robustly to the immunotherapy.
He believes TMB's use as a tissue-agnostic biomarker needs to be studied further in prospective trials, particularly looking into whether specific types of mutations or other tumor characteristics are influencing patient outcomes.
Researchers at the Ohio State University Comprehensive Cancer Center are also trying to figure out the roles of different FGFR alterations in a variety of cancers. By late summer, OSU will have six different clinical trials involving FGFR inhibitors, said Sameek Roychowdhury, a medical oncologist and physician scientist who specializes in precision oncology at OSU, where researchers are enrolling cancer patients with this biomarker who come from around the country.
Although there are multiple FGFR inhibitors under development that have shown promising activity, including Janssen's erdafitnib (Balversa), Incyte's pemigatinib, QED Therapeutics' infigratinib, and Taiho Oncology's TAS120, more studies are needed to pin down the role of specific types of FGFR alterations. At the moment, FGFR fusions have yielded the strongest data that it may be applicable as a pan-cancer biomarker. However, Roychowdhury noted that the data is currently not clear if targeting all point mutations in this gene will result in patient responses to FGFR inhibitors in a tissue-agnostic fashion.
Basket trials are trying to gain more insights into the roles of these cancer biomarkers. The NCI-MATCH study, for example, has shown that patients with FGFR fusions fared best on AstraZeneca's FGFR inhibitor AZD4547 compared to those with single nucleotide variants or amplifications. In the same study, Janssen's erdafitnib (Balversa) is also being studied in patients with FGFR fusions and mutations in one arm and FGFR amplifications in another. Given these scientific questions still need to be ironed out, Roychowdhury predicted that pan-cancer indications based on FGFR alterations are still a few years away.
Researchers are similarly working out the role of ERBB2 (also called HER2) alterations in different tumor types, and which drugs or combination of drugs can target them. For example, a group of researchers analyzed next-generation sequencing data from nearly 18,000 patients with solid tumors and identified ERBB2 mutations in 510 individuals with a variety of tumors. The authors also reported that four patients with ERBB2-mutated tumors responded to the combination HER2-targeted treatments, trastuzumab and lapatinib (Herceptin and Tykerb).
In Genentech's MyPathway basket trial, meanwhile, patients across tumor types with ERBB2 overexpression or amplification have responded to the combination of trastuzumab and another HER2-targeted drug pertuzumab (Perjeta). Genentech last month published a paper based on MyPathway data, describing the response patients with HER2-amplified colorectal cancer had to the combination.
"I don't know that any drug companies are going for [a pan-cancer indication with ERBB2 alterations], but I think they should," Kurzrock said, noting that drugmakers may feel it's more risky from a regulatory standpoint to seek approval for a tissue-agnostic indication for a combination therapy.
The main challenge in advancing pan-cancer drugs is the rarity of the tumor biomarkers themselves, which makes it difficult to identify the patients to enroll in studies. In this regard, real-world data repositories containing cancer patients' molecular and outcomes data are also proving valuable in generating hypotheses. The FDA has inked a research alliance with Flatiron to explore how its clinico-genomics database could be a source of real-world evidence on the safety and efficacy of drugs.
Michael Korn, chief medical officer at Caris Life Sciences, noted the possibility of using the molecular and outcomes data the company has gathered to create a synthetic control arm of patients receiving standard of care, which can then be compared against patients who received a new therapy. "Many drugmakers are moving in that direction, and the FDA has been open to the idea," he said.
MSK's study looking at the tissue-agnostic nature of tumor mutational burden is another good example of how real-world evidence can be used, Morris said, adding that this type of data is a "valuable resource" for generating or validating hypotheses. But, real-world evidence is also prone to selection bias due to factors that lead to certain types of patients getting tested or receiving a type of treatment, he cautioned, and for this reason it should be used very carefully.  
Although pan-cancer indications present their own set of challenges and risks for drugmakers, experts involved in these types of studies are already seeing a shift in industry's interest in pan-cancer approaches (read more about this in the second article in this series).
When Kurzrock reached out to drugmakers several years ago to see if they would get involved in tissue-agnostic studies, there wasn't much interest. "Nobody really wanted to do it because they felt that there was no pathway to the FDA," she said. "I think that's changed now" with Merck and Loxo having successfully navigated the FDA regulatory process.