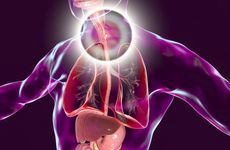 NEW YORK – A case study using Natera's personalized circulating tumor DNA monitoring assays has provided insights into the ways that such technology could help oncologists monitor and more precisely treat patients with esophageal cancers.
Although esophageal cancer is not a tumor type with an established use-case for liquid biopsy surveillance right now, there is a growing wave of interest in extending these technologies to the gastrointestinal cancer space, and potentially across other cancer types as well.
In the case report, published in JCO Precision Oncology last month, researchers from Dana-Farber Cancer Institute, Beth Israel Deaconess Medical Center, and collaborators from Natera described how test results using the Signatera ctDNA assays reflected disease progression and anticipated relapse and later remission in a 72-year old man with recurrent stage III esophageal cancer.
According to the authors, the report "illustrates the potential advantage of using ctDNA as a confirmatory, adjunctive surveillance tool, for esophageal tumors."
Among other takeaways, the investigators reported that the patient's cancer recurrence was evident in ctDNA results 174 days before the patient showed elevation of the protein biomarker CEA, and 350 days before a liver metastasis could be detected on radiographic imaging.
Additionally, authors reported that CEA levels did not normalize for the patient even when ctDNA was undetectable and the patient appeared to be in remission, with at least 11 months of follow-up. The team also wrote that the study shows evidence that ctDNA assessment could be used to assess the relative effectiveness of different salvage local therapies.
Eirini Pectasides, the study's senior author and a Dana-Farber medical oncologist, said that she is already using liquid biopsy to monitor progression in early-stage colorectal cancer patients. But for the esophageal cancer case, she and her colleagues reported that the use of Signatera was still "definitely an investigational effort."
Even in colorectal cancer, many questions about the clinical implementation of liquid biopsy are still waiting to be answered, she added. "I think for colon cancer, we probably have enough data to support its prognostic role in terms of predicting recurrence, but how that affects our treatment strategies, I think we still need the trials to inform us."
Potential beyond colorectal cancer
In the newly published case study, investigators described a 72-year-old man who was found to have an obstructing mass at the gastroesophageal junction and subsequently underwent neoadjuvant radiation in addition to receiving weekly carboplatin and paclitaxel, followed by esophagogastrectomy.
One-and-a-half years after resection, surveillance imaging revealed new concerning hypodensity in the liver, accompanied by an increase CEA levels. A biopsy suggested that the esophageal tumor had likely metastasized.   
Using next-generation sequencing, researchers analyzed biopsy samples from the time of initial and recurrent liver metastasis using Foundation Medicine's commercially available comprehensive genomic profiling assay. Clinicians also took serial blood samples using Natera's tumor-informed Signatera assays to detect the presence of ctDNA.
Treated with chemotherapy, the patient showed radiographic response in the liver lesion, after which no new sites of disease were identified. Alongside this, CEA levels decreased, and ctDNA was cleared. Then, approximately 1,130 days postdiagnosis, the patient underwent radiofrequency ablation of the liver lesion, but despite CEA decrease, ctDNA levels began to increase. After another year, investigators reported that the patient developed a new mass in the ablation cavity, accompanied by an increase in CEA.
"Of note," the authors reported, "ctDNA levels started increasing 174 days before the CEA increase and 350 days before radiographic detection."
Finally, the patient received additional chemotherapy 1,520 days postdiagnosis, followed by resection of the liver mass. After this metastasectomy, surveillance imaging showed no evidence of recurrence, ctDNA levels became negative, and the patient remained in remission up to the most recent evaluation 11 months later.
Pectasides said that while their case study represents just a single patient and much more research should be conducted in esophageal cancer patients before it makes sense to act on ctDNA results, the data present a clear picture, at the very least, of the technology's surveillance potential.
"It's definitely more sensitive and more specific than CEA," she said. "Potentially, the combination of imaging, with ctDNA has even a higher sensitivity and specificity to inform recurrences … but ctDNA itself, because of the lead time, can give us information about recurrence much earlier as well," she added.
Risk stratifying during COVID-19
From Natera's perspective ,"especially right now when COVID-19 is causing a lot more weighing of risks and benefits, especially in relation to the adjuvant chemotherapy, a lot of the work that's been published in colorectal cancer [may be] extended to other GI malignancies that have the same kind of issues, " said Alex Aleshin, the firm's senior medical director.
In an effort to mitigate care challenges faced by oncologists and cancer patients during the current coronavirus pandemic, Natera announced recently that it is making its Signatera monitoring test available as a remote service for patients with any GI cancer "who are candidates for reducing chemotherapy or are at risk of delayed surveillance visits."
Within this new expanded access program, which will run through July 31 and may be extended, the company will send blood collection kits directly to patients' homes, and blood can be drawn either by a Natera mobile phlebotomist or at a local blood draw facility. The company has also said it will help cover out-of-pocket costs for GI cancer patients with documented financial or "other" hardship through its existing compassionate care program, at least for the current defined time period.
Solomon Moshkevich, Natera's general manager of oncology declined to define in more detail what constitutes a hardship for the purposes of the program, but he said that Natera will work with patients "to assure that they receive the Natera testing they need without financial hardship based on their ability to pay. For the vast majority of patients, we expect them to owe zero dollars."
"With the outbreak of COVID-19, many cancer patients and oncologists will interrupt their standard surveillance schedules or may wish to avoid or delay chemotherapy because it can significantly weaken the immune system," the company wrote. "Studies have shown that patients who test [negative] with Signatera are at significantly reduced risk of relapse and based on clinical assessment may be eligible for treatment de-escalation and fewer scans."
In Natera's view the pandemic is highlighting the value of its test beyond the setting in which Medicare has proposed to cover it. A Medicare contractor last year issued a draft local coverage determination for Singatera when it is used for post-surgical patient stratification and recurrence monitoring of colorectal cancer patients. Under that draft LCD, however, the tests would not be covered for a broader GI cancer population.
"We're really trying to do our part to help because we're hearing from the community that the value of Signatera is potentially higher right now, given that most patients' regular surveillance visits and CT scans are being canceled as are other … noncritical or nonessential appointments," Moshkevich said.
"We know in colorectal cancer, certainly in early-stage colorectal cancer, that's already a hard risk-based decision and now the risk benefit equation has shifted [further]," he added. "We announced this expanded access program ... going beyond just colorectal cancer, where we have the draft coverage decision from Medicare, to all GI cancers like the one in the study."
Guiding treatment strategy
Meanwhile, patient case observations were not limited to just the question of surveillance, Pectasides added. The group also reported that, retrospectively, it looked like ctDNA might have also helped them choose a more optimal treatment strategy for the patient in real time.
According to the authors, ctDNA levels seemed to indicate that chemotherapy was more effective than RFA (radiofrequency ablation) in reducing tumor burden. As a result, "consideration of consolidation metastasectomy in lieu of — or soon after — RFA could have prevented the [patient's] second local recurrence," the group wrote.
Pectasides noted that the ctDNA data wasn't actually used to guide treatment in this patient, but if the care team had this information in real time, it could have impacted management. "If we had known, we probably would have continued maybe systemic therapy because that seemed more effective," Pectasides said. "Or, after RFA, seeing that ctDNA kept rising, we probably would have done salvage surgery earlier."
She and her colleagues are studying ctDNA monitoring in other esophageal cancer patients, hoping to more precisely define what test results mean in the specific context of their tumors, if and how doctors can act on them, and whether doing so improves outcomes.
"We are tracking patients who are getting neoadjuvant chemoradiation from baseline, through their treatment before surgery, and after surgery," she said.
Although the patient in this study did not have ctDNA analysis at initial diagnosis when his cancer was still localized, this is also a setting where Pectasides said clinicians hope that liquid biopsy might be able to aid decisions — similar to how Natera is advancing the Signatera assays in colorectal cancer.
After esophageal cancer patients receive esophagectomy, the standard practice currently is to monitor them. "We're trying to understand if we can use ctDNA to guide adjuvant therapy … for the patients who are ctDNA-positive after surgery, to see whether doing additional treatments makes sense," she said.
There could also potentially be a role for ctDNA in deescalating esophagectomies themselves. Around one-third of squamous esophageal cancer patients experience pathologic complete response to chemoradiation before they undergo surgery. If ctDNA can better identify this subset, then they can be spared the surgery.
For adenocarcinoma, which the patient in the study had, this pathologic complete response rate drops to 25 percent. Even though this is a minority of patients, "it's such a morbid surgery that would be good to know whether we actually do need to proceed to surgery after chemoradiation," she added.
Whether this can be done reliably and safely remains unanswered though, Pectasides cautioned. "We still need the large prospective clinical trials to understand whether that is a safe approach," she said.
Natera's Aleshin said that the company is not trying to add to the burden of the physician community right now, but hopefully after the current pandemic eases, patients with esophageal and other GI cancers who are tested under the company's new expanded access program can contribute data to ongoing registry study efforts, which could also help bolster evidence linking ctDNA results, interventions, and outcomes.