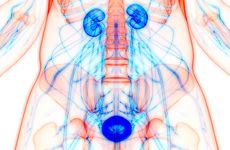 NEW YORK – Decipher BioSciences said last week that its Decipher Bladder cancer subtyping platform is able to predict which patients derive the most clinical benefit from neoadjuvant treatment with PD-1 inhibitor pembrolizumab (Merck's Keytruda).
The test was retrospectively evaluated on 84 patients enrolled in the Phase II PURE-01 trial. Data from the trial was published in European Urology in March. Based on the encouraging findings from this initial study, Decipher is hoping to explore the test's performance in larger retrospective analysis. 
The study, led by Andrea Necchi of the Fondazione IRCCS Istituto Nazionale dei Tumori and Ewan Gibb of Decipher BioSciences, found that patients with higher RNA-based immune scores and the claudin-low molecular subtype had the best two-year progression-free survival rates on pembrolizumab.
It's not clear if Decipher will commercialize this potential application of the test. The company declined to discuss potential partnerships related to this work, as well.
Decipher Bladder was launched in 2017 and classifies bladder cancer patients into one of five molecular subtypes: basal, claudin-low, luminal-infiltrated, luminal, and neuroendocrine-like. This information can be used to guide whether patients are likely to benefit from neoadjuvant chemotherapy prior to bladder removal surgery. In a retrospective study published in European Urology in 2017, researchers found that basal tumors had the best clinical benefit, showing a 30 percent improvement in overall survival from cisplatin-based neoadjuvant chemotherapy versus treatment with surgery alone. 
Gibb, a senior scientist and bladder cancer lead at Decipher, explained that bladder cancer that has the basal subtype has characteristics that are consistent with the basal cell layer of the urothelium, which tend to express KRT5, KRT14. "[The cancer cells are] more pluripotent or more stem cell-like, generally," Gibb said.
On the other end, bladder cancer that has the luminal subtype is more highly differentiated, "like the umbrella of the luminal cell layer of the bladder lining." Gibb noted that cells that fall under this subtype can express UPK2, KRT20, PPAR-Gamma.
These two high level subtypes can be further divided. The basal subtype can be split into classic basal and claudin-low, which is a basal-like subtype that has high levels of immune infiltration and high levels of epithelial-to-mesenchymal transition markers. Both the classic basal and the claudin-low subtypes tend to translate to more aggressive tumors, said Gibb.
Luminal can be further divided into luminal classic and luminal infiltrated. Luminal infiltrated tumors tend to have a high level of stromal infiltration. For example, fibroblasts and muscle tissue tend to infiltrate these tumors.
Recently, the Decipher team drew up a new model that included the neuroendocrine-like subtype. "These tumors basically present like conventional urothelial carcinoma, they look like normal bladder cancer, but they actually have a genomic or transcriptomic profile more consistent with small-cell bladder cancer, which is a highly aggressive disease and very treatment resistant," said Gibb.
Both Decipher's bladder test and prostate test are derived from Decipher's Genomics Resource Information Database, which contains genomic profiles and RNA expression data from the tumors of thousands of patients with urological cancers. 
Currently, the standard-of-care for patients with muscle-invasive bladder cancer prior to radical cystectomy is cisplatin-based neoadjuvant chemotherapy. However, data from previous trials have suggested to researchers that some patients may benefit more from a single-agent checkpoint inhibitor than chemotherapy.
Pembrolizumab is approved in the US in a number of urothelial cancer indications. The drug is approved for locally advanced or metastatic patients who can't receive cisplatin-containing chemotherapy and express PD-L1, as well as those who can't receive or are progressing on platinum-based chemo, regardless of their PD-L1 expression status. Patients with a certain type of high-risk, non-muscle invasive bladder cancer who can't undergo cystectomy can also receive pembrolizumab.
The PURE-01 clinical trial examined the use of pembrolizumab prior to surgical removal of the bladder in platinum-eligible patients with non-metastatic muscle-invasive bladder cancer.
For the most recent finding, Decipher collected samples from patients enrolled in PURE-01 and performed whole-transcriptome analysis on them. The gene expression data from these 84 pembrolizumab treated patients was compared against patients in a retrospective multicenter cohort who received cisplatin-based neoadjuvant chemotherapy.
The researchers then compared patients' outcomes based on their molecular subtypes and found that the claudin-low subtype, which accounted for 13 percent of patients, showed the best progression-free survival outcomes with checkpoint blockade. None of these 11 patients saw their tumors progress at two years post-pembrolizumab treatment. Meanwhile, approximately half of the claudin-low patients treated with neoadjuvant chemotherapy progressed at two years post-treatment.
Comparatively, six out of 27 patients with the classic basal subtype based on Decipher's test had disease recurrence within two years post-pembrolizumab. And across the board, neuroendocrine-like patients all had the worst outcomes with immunotherapy, which Gibb said is contrary to some previous publications. "It was quite a striking finding and may really inform which patients would benefit from immune checkpoint therapy right at diagnosis," said Gibb, as well as "indicate another group of patients who you may not want to treat with checkpoint therapy."
In the PURE-01 study, the team also looked at immune infiltration exclusive of subtype and found that there was a trend towards better outcomes in those with higher levels of immune infiltration.
The team also looked at tumor mutation burden and PD-L1 expression and found that while these two previously established biomarkers could predict a pathological response in terms of tumor shrinkage, the association didn't hold up when researchers looked at survival outcomes. "When we started looking at progression-free survival, we really didn't see a difference between, say, higher TMB and improved outcomes," said Gibb.
Investigators are now wrapping up analysis of the final cases from the Phase II study and will soon provide a more complete data readout. Gibb acknowledged that the study based on PURE-01 was "relatively small," and the Decipher team will next be testing out whether the association between claudin-low status and pembrolizumab benefit holds up in a larger retrospective analysis.
Gibb said Decipher will also investigate bladder tumor samples from those who didn't respond to pembrolizumab to gain deeper insights into the molecular differences between non-responders and responders.