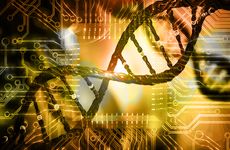 NEW YORK – Experts involved in the Clinical Interpretation of Variants in Cancer (CIViC) database are in discussions with the US Food and Drug Administration about garnering regulatory recognition for the repository. 
CIViC was launched four years ago by brothers Obi and Malachi Griffith at Washington University School of Medicine, St. Louis, as an open-source, open-access repository of variants that the life sciences community could curate and interpret collaboratively, and use to advance precision cancer medicine. 
The database currently contains curated interpretations of more than 2,300 variants in around 400 genes that may be associated with cancer diagnosis, prognosis, or predisposition, or that may be useful for guiding treatments. Although CIViC accepts both germline and somatic variants, the database largely contains the latter. CIViC's open-source application programming interface and bulk data releases enable users to incorporate this information into clinical reports. 
Earlier this year, scientists at Washington University received a $3.7 million NIH grant to develop a new interface that will allow users to access complex tumor genotypes, and to expand the database's curation and searching capabilities. 
According to Obi Griffith, primary investigator on the latest CIViC grant and an associate professor of medicine and genetics at the university, efforts are also underway to use CIViC in the development of a distributable clinical-grade whole-genome sequencing platform for cancer genomic profiling; integrate CIViC reports into the Personalized Onco-Genomics trial ongoing in British Columbia; and support standardized variant curation efforts in collaboration with the Clinical Genome Resource's (ClinGen) somatic cancer working group. 
The ClinGen working group has been collaborating with entities like CIViC to develop standards and guidelines for curating somatic variant data in cancer. ClinGen is also helping CIViC garner FDA recognition for the database. This recognition would allow drugmakers and diagnostics firms to cite the evidence on genetic variants in CIViC as part of their marketing applications for precision oncology products to the agency.  
"That's a big part of this collaboration with ClinGen," said Obi Griffith. ClinGen convenes panels of experts to curate knowledge on genes and variants and define their clinical relevance for use in precision medicine and research. A sister effort is the public database ClinVar, which aggregates information on genomic variants and their relationship to human health, and ClinGen's expertly curated and classified variants are submitted to the database. 
The vast majority of data in ClinVar are for germline variants implicated in hereditary disorders, and most of the ClinGen tools that have been developed to date are for curation and classification of such variants. While there is overlap in the way germline and somatic variants are classified, the former type of variant is largely informative in diagnosis, while the latter type is important for prognosis, as well as for predicting treatment response and resistance. Currently, ClinVar lacks the fields to easily display the information necessary for somatic variants, but ClinGen's somatic cancer working group is collaborating with CIViC toward developing such tools. 
"We've provided advice to the National Center for Biotechnology Information, [which maintains ClinVar] on additional fields to add in order to make the display of cancer specific mutations more informative," said Sharon Plon, a principal investigator on ClinGen and a professor of pediatrics and hematology/oncology at Baylor College of Medicine. Plon added that the database fields should ultimately convey what a particular somatic variant means for a patient's outcomes and treatment.
Last year, ClinGen's germline variant classifications associated with hereditary diseases became the first such effort to receive FDA recognition. In order to do so, the FDA reviewed ClinGen's standard operating procedures, the processes and validation studies expert panels use for variant evaluation, data integrity and security procedures, and transparency of the evidence. The agency also looked at how ClinGen qualifies experts who do the curation work and addresses their conflicts of interest.  
Although the FDA's 2018 guidance on how to garner recognition of public variant databases envisions that such repositories could contain both germline and somatic variants, the agency hasn't yet recognized a database that is predominantly populated with somatic variant information. According to Obi Griffith, Civic will follow the regulatory path paved by ClinGen. 
"We have a point person on the CIViC side, and a point person on the ClinGen somatic working group side. We have had preliminary meetings with the FDA representatives," he said, adding that in order to meet the agency's requirements, certain adjustments will have to be made to the database and its operating procedures. For example, one change that has already been made to the CIViC system ensures that users with editor privileges maintain up-to-date conflict of interest disclosures. If a conflict of interest statement is incomplete or expired, CIViC revokes the editor's ability to moderate or accept content submitted to the database. 
Malachi Griffith, who is an assistant professor of medicine and genetics at Washington University, observed that the FDA seems to prize transparency in recognized variant databases. "This fits really nicely with the ethos of CIViC," he said. 
CIViC is already used widely by industry, academicians, researchers, and oncologists to aid their variant curation efforts in cancer, and FDA recognition will only further encourage greater industry use of the resource. There are also efforts underway to grow the database's utility for oncologists and physician scientists investigating precision oncology approaches. For example, the CIViC team is working to formalize the repository's use within the Personalized Onco-Genomics (POG) trial, perhaps the largest precision medicine research program in Canada spearheaded by BC Cancer. 
As part of the Provincial Health Services Authority in British Columbia, BC Cancer operates six regional cancer centers and a research center. Since its launch in 2012, the POG program has been evaluating the use of whole-genome sequencing to inform treatments for advanced cancer patients. As of August this year, the program enrolled more than 1,000 patients, and for 84 percent, researchers could use the genomic data to inform treatment plans. 
Researchers within this effort have been using their own variant knowledgebase, as well as other repositories, including CIViC, to interpret whole-genome sequencing results and make treatment decisions. Obi Griffith's hope is to "establish CIViC as the go-to knowledge base for this trial."
Within Washington University, the CIViC team recently conducted a pilot study in which physicians treating acute myeloid leukemia patients were surveyed about how CIViC may or may not be helping them make treatment decisions. At a high level, the survey showed that when physicians referenced CIViC they learned information that helped them refine a patient's prognosis or diagnosis, as well as guide patients to clinical trials or off-label treatments, in about 45 percent of cases. 
Obi and Malachi Griffith said they would like to conduct a similar survey within POG to assess how the program's molecular tumor boards are using the data within the repository and measure the impact this is having on patient care. This will also help the CIViC team to improve the knowledgebase and how variant interpretations are reported. 
The learnings from its collaboration with POG will also be useful as Washington University is planning to launch its own whole-genome sequencing platform for cancer profiling. According to Obi Griffith, the sequencing would be performed in a CLIA-certified lab, and evidence in CIViC would be used to identify the variants that would be reported to doctors and patients. "We haven't made much progress on that," he said. "We're really just getting started." 
While some of the NIH grant funds will be applied to this effort, it is one of the more challenging goals for the group. "It is more expensive to produce the data, because it is genome-wide," he said. "It is also more challenging on the interpretation side because you have so many variants you have to sift through and prioritize, and think about how different variants need to be combined in the interpretation." Toward this goal, the CIViC team hopes to use the grant funds to enhance the repository so it can include the clinical significance of complex genotypes, or combinations of different types of variants. 
To date, cancer centers and most commercial labs involved in precision oncology have used targeted sequencing panels or exome sequencing, but largely not yet embraced whole-genome sequencing. This is due mostly to increased costs, a heavier variant interpretation burden, and reimbursement challenges with whole-genome sequencing. 
"If you just look at the five or 10 genes you really know how to interpret or if you do exome [sequencing] and limit yourself to the same genes, you make your life easier," Obi Griffith said. "But ultimately, it's going to be whole-genome sequencing that we're going to want to do." 
The advantage with whole-genome sequencing is that, unlike targeted or exome sequencing, it enables the identification of all clinically relevant variants and avoids missing variants due to lack of coverage. "The simplicity is so appealing, where you sequence the genome of the tumor one time, in one way, and you're not biasing yourself to any preconceived notions of what regions of the genome matter and which don't," Malachi Griffith said. "It just costs a little more, but once those costs come down where that's not a consideration …  it just seems like a more sensible way to go."