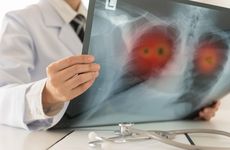 NEW YORK – Even though multiple biomarker-guided therapies are now available for advanced non-small cell lung cancer patients, studies presented at the American Society of Clinical Oncology's virtual annual meeting found low rates of next-generation sequencing to identify these biomarkers among patients receiving care in the community setting, particularly among Black patients.
At the meeting, which was thematically focused on equity in cancer care, researchers presented several real-world data analyses that highlighted disparities in advanced NSCLC patients' ability to access biomarker testing, which suggests that a significant number of patients are missing out on the chance to receive precision oncology drugs and enroll in clinical trials.
Researchers in the Molecularly Informed Lung Cancer Treatment in a Community Cancer Network, or MYLUNG, a consortium of drugmakers and community oncology practices, found that providers were not testing the majority of advanced NSCLC patients for multiple therapeutically actionable biomarkers using next-generation sequencing. Makenzi Evangelist, a lung cancer specialist at New York Oncology Hematology, presented the study in which researchers analyzed real-world biomarker testing patterns among more than 3,500 metastatic NSCLC patients who received first-line treatment at community practices from April 1, 2018, to March 31, 2020.
Evangelist and colleagues were specifically interested in how often advanced NSCLC patients were tested for five biomarkers — ALK, BRAF, EGFR, ROS1, and PD-L1 — for which US Food and Drug Administration-approved treatments were available during the study period, and how readily oncologists were ordering NGS testing to simultaneously identify multiple therapeutically actionable biomarkers. "The approval of multiple molecularly informed targeted drugs and immunotherapies have transformed NSCLC treatment," said Evangelist. "But before NSCLC patients can receive these treatments, they must receive comprehensive testing for these therapeutically actionable molecular markers."
Researchers found that testing rates for individual genes — EGFR, ALK, and ROS1 — were high, around 70 percent, and more than 80 percent for PD-L1 testing. Overall, 90 percent of patients had been tested for any of the five biomarkers during the study period. However, less than 50 percent of patients were tested for all five biomarkers, and only 37 percent of patients were tested on an NGS panel.
During the course of the study, the proportion of patients tested for all five biomarkers increased but still remained low at approximately 50 percent. Similarly, NGS testing rates increased significantly — from 33 percent in September of 2018 to 45 percent in March 2020 — but remained below 50 percent.
"Less than half of the patients had all five biomarker tests," Christine Lovly, associate professor of medicine at Vanderbilt University, underscored in reviewing the data at the meeting. "And there were FDA-approved drugs for each of these five indications during the time of this study."
In advanced NSCLC, multi-biomarker testing is now considered standard of care given the numerous FDA-approved precision oncology options. The National Comprehensive Cancer Network, in its most recent NSCLC treatment guidelines issued March 3, recommends testing patients, when feasible, using "a broad, panel-based approach, most typically performed by NGS."
Furthermore, biomarker-informed treatment is allowing lung cancer patients to live longer. Around 6 percent of stage IV NSCLC patients live five years after diagnosis. However, among patients with therapeutically targetable biomarkers, five-year survival rates have increased. In the ALEX trial, for example, more than 60 percent of advanced, ALK-positive NSCLC patients on alectinib (Genetech's Alecensa) were alive for five years.
"Biomarker testing for patients with advanced, metastatic NSCLC is a fundamental step to determine the most effective therapy for different genomic and immunologic subtypes of tumors," said Debora Bruno, who develops clinical trials for lung cancer patients at Case Comprehensive Cancer Center, underscoring that despite treatment advances improving overall survival rates for metastatic NSCLC patients over two decades, racial disparities persist.
Race and biomarker testing
At the meeting, Bruno presented data from a study in which she and her colleagues examined biomarker testing and clinical trial participation rates among Black and white advanced NSCLC patients using Flatiron Health's real-world database. Researchers conducted their retrospective analysis from January 2017 to October 2020 using data from around 14,800 patients with advanced or metastatic disease.
White patients accounted for 66 percent and Black patients comprised around 9 percent of the cohort. Most patients were from the South, had non-squamous histology, and were being seen in a community practice. Black patients were more likely to be diagnosed at a younger age and even though insurance status was unknown for a lot of the cohort, Black patients were more likely to have government payor coverage.
The rate of ALK and EGFR alterations in the overall cohort was around 1 percent and 8 percent, respectively, regardless of whether patients were Black or white. "This is a very important point," said Lovly, reflecting on the study at the meeting. "This data is working against the assumption that race somehow stratifies with mutational status. That is not what they found at all. … We cannot use race as the determinant as to whether a patient should be tested or not."
However, the database showed that 76.4 percent of white patients and 73.6 percent of Black patients were tested for any biomarker, demonstrating a statistically significant racial disparity. When researchers looked at NGS testing rates, around 50.1 percent of white patients versus 39.8 percent of Black patients had received it.
Moreover, white patients were more likely to receive NGS testing before receiving first-line treatment compared to Black patients, 31.5 percent versus 25.8 percent, respectively. These trends were similar for those with non-squamous histology, in whom treatment outcomes may be better due to the greater number of actionable biomarkers.
"If the prevalence of these mutations is analogous, why are there these differences?" Lovly wondered. "The less Black/African American patients get tumor NGS, that's another potential barrier to achieving equity in clinical trial participation."
In the overall population, around 3 percent of advanced NSCLC patients enrolled in clinical trials, but participation rates among white patients were twice that of Black patients, 3.9 percent versus 1.9 percent, respectively. There was higher clinical trial participation among NGS-tested patients (4.4 percent) compared to those who didn't receive this testing (2.2 percent), but when considered according to race, disparities persisted.
"Biomarker testing before starting first-line therapy as well as ever being NGS tested more than doubled the likelihood of clinical trial participation," Bruno said, adding that participation rates in biomarker-specific trials were not available. "However, Black/African American patients were 55 percent less likely to be treated in a clinical trial."
Moving toward solutions
The reasons for these disparities are multifactorial, the experts at the meeting acknowledged. According to Lovly, the equitable delivery of precision medicine is hampered by the rapid pace of advancements. "We have tremendous scientific innovation, new technologies, complex biomarkers, advancement in drug design, advancement in technology to detect these mutations," she said. "But we have some pretty significant implementation challenges."
For example, Evangelist noted the data from the MYLUNG study reflect challenges of acquiring enough tissue from advanced NSCLC patients for multi-biomarker testing and that providers are still using up patients' sample with single-gene testing. And when physicians do order NGS testing, "sometimes what we see is that the interpretation is difficult," she said.
For hybrid community-academic practices, Bruno suggested that academics partner more with community practice oncologists and help them analyze NGS reports, as well as identify the right treatments and available clinical trials. One recently launched example is the Target Rare Cancer Knowledge study, within which academic investigators, Bayer, and NGS test provider Foundation Medicine are facilitating molecularly informed treatment opportunities for patients with rare cancers. The trial has a decentralized design that allows patients to keep getting care close to home and features a virtual molecular tumor board that recommends treatments to community physicians.
Another solution gaining broader support in lung cancer is relieving doctors from having to keep up with rapidly changing testing standards by instituting reflex biomarker testing. "To rely on individuals to perform trigger testing and to make sure we follow up on the results of the studies, it gets very complicated," Bruno said. "To perform comprehensive testing [with] NGS to utilize less of the tissue … by not doing single-gene testing is key."
She suggested that the use of technology like artificial intelligence to identify patients with advanced disease even prior to getting biopsies might help pathologists perform timely reflex testing by the time the specimen arrives at the pathology department.
Another study presented at the meeting demonstrated the power of community engagement and technology in diminishing racial disparities in lung cancer care. Recognizing that disparities in surgery and treatment between Black and white patients with early-stage lung cancer have been "discouragingly persistent" over 20 years, researchers set out to diminish the differences in time to lung cancer surgery between these racial groups within the Accountability for Cancer Care through Undoing Racism and Equity, or ACCURE, study. They partnered with a collaborative in Greensboro, North Carolina, comprising medical professionals and others committed to health equity, who came up with interventional strategies to implement within ACCURE.
These included a nurse navigator who frequently referenced a real-time, electronic health record-based registry to identify patients missing care and reached out to patients and clinical teams to try to ensure that patients made it to appointments or got a biopsy. The program also sent metrics to providers to ensure "race-specific accountability … so clinical teams knew how many of their Black versus white patients were receiving various types of cancer treatments," said ACCURE study leader Jacob Stein, an oncologist in training at the University of North Carolina's Lineberger Comprehensive Cancer Center.
In the retrospective control arm of ACCURE, two-thirds of Black patients were getting surgery in the recommended time compared to three-quarters of white patients, which is a statistically significant difference. After implementing the interventions, instituted at multiple cancer centers in the Southeast and in Pittsburgh, these disparities disappeared with around 90 percent of both Black and white patients receiving surgery in the recommended time. "The study was of course focused on racial disparities and yet, when we take a systems-based approach with a patient-centered focus, everyone benefits," Stein said.
Oncologists and researchers at the meeting were excited by the success within ACCURE and wondered whether the broader healthcare community would commit to employing similar strategies to address disparities in other areas of healthcare. As for the efforts to understand and address barriers in lung cancer precision medicine, MYLUNG is a three-part, five-year project, and in the next phase, researchers will prospectively evaluate biomarker test ordering practices and turnaround times. They will also dig into the barriers hindering testing and explore interventions. Bruno's group, meanwhile, will explore racial disparities in biomarker testing and trial participation in other tumor types.
Even as some community practices and health systems are starting to address access barriers and racial inequities, precision oncology implementation challenges are likely to increase as more complex biomarker tests enter the market and germline genetic testing for genes like BRCA1/2 becomes more informative for therapeutic selection, observed Lovly. "We have patient access issues [in terms of] where, when, and how care is delivered. … We have known issues of trust in the healthcare system and of course cost considerations," she added.
Lovly encouraged pharma, community practices, patient advocates, academic centers, payors, and regulators to work toward advancing solutions and attaining equity. "We have to apply what we already have to get equity, while still pushing the science forward," she said. "We don't want to miss the low-hanging fruit."