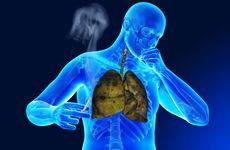 NEW YORK (GenomeWeb) – Pathologists at University Hospitals Cleveland Medical Center have reported an in-house next-generation sequencing assay for advanced lung cancer reflex testing to be as reliable, cost-effective, and efficient as single-gene testing while providing additional benefits.
In a study published recently in the Journal of Clinical Pathology, the UHCMC pathologists working with colleagues at Case Western Reserve University School of Medicine and University Hospitals Seidman Cancer Center in Cleveland, Ohio, said that when they used the Thermo Fisher Scientific Oncomine Focus Assay with the firm's Ion Torrent platform, it led to an expansion of genomic profiling for all guideline-recommended alterations. Further, its use enabled identifying a set of clinically relevant targets in addition to those recommended by National Cancer Center Network guidelines — without changes to cost or testing efficiency. 
Guidelines are rapidly moving toward upfront profiling with NGS of all advanced lung cancers, but there are still practical issues with this testing method that can limit clinical testing and prevent or delay patients being started on targeted therapies, the researchers said. Barriers to therapy include assay failure due to insufficient sampling or sequencing failure, cost, and significantly increased turnaround times, and as a result clinicians sometimes opt for single-gene testing.
The Oncomine Focus Assay is an NGS oncology assay designed to simultaneously analyze hundreds of variants across 52 genes relevant to solid tumors. The assay enables concurrent analysis of DNA and RNA in a single workflow to detect hot spots, single nucleotide variants, indels, copy number variants, and gene fusions in various types of solid tumors.
The clinicians validated the assay for use at the UHCMC CLIA-certified translational laboratory and expanded it to include 17 new biomarkers.
"Genomic testing is an integral part of treatment for patients with advanced lung cancer, and you need quick, reliable, and accurate testing that's affordable," Navid Sadri, an author of the study and chief of the division of genomic and molecular pathology at UHCMC, said in an interview. "We showed that NGS can be done within an institutional setting as effectively as single-gene testing, which doesn't allow us to look for alterations that are an addition to those recommended by guidelines."
By implementing the approach, the UHCMC clinicians were able to "efficiently and cost effectively" initiate genomically guided therapies for patients with lung adenocarcinoma, Sadri said.
Hospital staff used the in-house, hybrid DNA/RNA NGS panel to test 302 patients with advanced lung adenocarcinomas. All stage III or IV tumors were reflexed from pathology for sample testing by NGS. The clinicians identified tiers of genomic alterations associated with their clinical relevance and reported them with guideline-recommended therapies.
The average turnaround time from receipt of tissue slides to reporting results was 4.8 days, the researchers said.
Through testing, the clinicians found alterations associated with Food and Drug Administration-approved or the National Cancer Center Network guideline-recommended targeted therapies in 18 percent of cases, and they sent 60 percent of those patients for genomically guided therapies.
Joydeep Goswami, president of clinical next-generation sequencing and oncology for Thermo Fisher Scientific, said that the findings of the UHCMC paper are significant as they underscore the key benefits of in-house testing using NGS technology. "Perhaps the most important [finding] is the ability to identify a much broader set of relevant targets in half the time recommended by NCCN guidelines, without increasing cost to the hospital," he said. "Single assay, multibiomarker tests with low tissue sample requirements allow more patients to access targeted therapies and lead to significantly higher test success rates, while simultaneously reducing total cost of care."
He said that the study shows why more community hospitals are implementing multibiomarker NGS testing in house. "It enables faster and more coordinated care for patients locally," Goswami said.
The publication "illustrates the power of performing NGS panel testing in-house on a very frequent basis and the [Cleveland clinicians'] results are outstanding," said John Longshore, director of molecular pathology at Carolinas Pathology Group, who is not affiliated with the UHCMC group.
He noted that the NCCN guidelines for non-small cell lung cancer call for five biomarkers to be tested, and the Oncomine Focus Assay allows detection of all the guideline-mandated biomarkers with the exception of PD-L1, which requires IHC based testing.
However, in contrast to UHCMC, medical centers that are unable to perform NGS internally and must rely on send-out options from reference laboratories tend to suffer from turnaround time and sample requirement challenges, Longshore said. Further, single-gene biomarker and NGS panel testing, he said, are not mutually exclusive and can be complementary. And single-gene testing can have its advantages in a clinical setting.
"We offer both techniques in my laboratory at Atrium Health and often utilize single-gene tests when a low quantity of sample is available or results are needed more rapidly than NGS can offer," he said. "NGS certainly allows us to detect rare mutations and fusions across a broader spectrum of genes than single-gene testing. That being said, we can produce plasma-based EGFR results within six hours of the phlebotomy procedure and produce FFPE tissue results for all five cleared biomarkers — EGFR, ALK, PD-L1, BRAF, and ROS1 — in two to three days using very limited quantities of biopsy material."  
Prior to implementing NGS in house for this application, the UHCMC team performed EGFR testing using the Qiagen Therasceen RGQ PCR Kit, and ALK testing using Roche Ventana immunohistochemistry. It sent out samples for ALK FISH and ROS1 FISH testing.
"We were not covering the other potential biomarkers," Sadri said, adding that the process of testing for all markers was long and frequently "led to inadequate tissue for all the needed testing."
He said that the team now sends out samples for NGS testing only in a "very small minority of cases" when they encounter a peculiar disease associated with a biomarker not on its panel.
During the recent study at UHCMC, the clinicians calculated reimbursements for testing by applying the Centers for Medicare & Medicaid payment scale. "Within the paper, we talk about CMS having different payments for this kind of testing," Sadri said. Payment for a single-gene EGFR mutation test is $325, for example, and the payment for the focused panel used at UHCMC is $600. Reimbursement for far larger panels is about $3,000, he said, but panels of this size provide limited addition clinically relevant information for reflex testing.
Sadri noted that in the UHCMC system all patients diagnosed as having advanced lung adenocarcinomas through pathology and medical consultations are sent for reflex testing to the NGS lab. The clinicians wanted to implement NGS for reflex testing over single-gene testing because "there was a need to be able to quickly test multiple biomarkers from minimal tissue," Sadri said. "We wanted to ensure all patients within our health system had a more complete molecular diagnostics workup to better inform treatment choices without the need for further re-biopsies"
UHCMC's reporting structure for NGS test results also provides direction about therapies that patients need to receive based on detection of mutations. The NGS lab team produces a scorecard for clinicians seeking to prescribe treatments, he said, adding, "We use a bioinformatics tool to link mutations found through NGS testing to the correct therapies."
He said that the clinicians have removed issues related to scale from the testing equation. "With the Ion Torrent platform…you can do testing for a couple up to hundreds of samples," he said. "We also implemented workflows that allow samples to come very quickly once a diagnosis is made, and by using the correct platform we are running sequencing tests often enough to enable turnaround times comparable to that of single-gene testing."
The researchers said in their paper that the Oncomine Focus Assay's average turnaround time of 4.8 days from the time of receiving prepared slides to reporting results is about half of the 10 days recommended by guidelines. "By comparison, within our system from 2014 to 2016, the turnaround time for the single-gene EGFR Therascreen assay was 3.6 days, and FoundationOne testing, which includes all genes tested by our focused assay as well as others, had an average turnaround time of 8.5 days," the researchers said.
The clinicians initially selected the Thermo Fisher Scientific platform because it is used routinely for large clinical trials, including NCI MATCH clinical trials, Sadri said. Overall, trial managers have adopted the platform because it uses less tissue, is quicker than other platforms, and is more forgiving to variation in testing requirements, Sadri said.
He noted that monitoring advanced lung cancer mutations through liquid biopsy from accessible fluids is an active area of clinical research for his group and holds great promise.  "We have started to develop and test the ability to monitor disease progress from non-tissue sources," Sadri said.
Longshore added, "In a perfect world, every lab could offer NGS in their facilities on a daily basis with sufficient reimbursement to cover operational costs. Unfortunately, that possibility does not exist in the US diagnostic market at present."