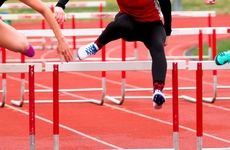 SAN FRANCISCO (GenomeWeb) – Demand for precision medicine, particularly in oncology, continues to grow but there are still challenges around implementing such programs, including funding, data interpretation, and getting patients access to targeted therapies and clinical trials indicated by genomic testing.
At Cambridge Healthtech Institute's Molecular Medicine Tri-Conference in San Francisco this week, researchers at an academic medical center, a community hospital, and an integrated health system discussed their efforts to launch precision medicine programs and the challenges they've faced at their respective institutions.
David Roth, director of the Penn Center for Precision Medicine at the University of Pennsylvania, said that since the university launched its precision medicine program in 2013, the number of cancer sequencing panels it's run each year has been increasing from 307 in 2013 to a projected more than 5,000 in fiscal year 2020.
Initially, Roth said, "there was a lot of demand at our hub, but not from the community." Things have changed since then, though, and now, "we can't provide testing fast enough."
Roth said that the group is looking to study the impact of its program on patient survival and costs. He described early data from an analysis of 264 patients who received testing and for whom follow-up data is available. Forty-nine of those patients received targeted therapy based on their genomic results and had a median survival time of 73 weeks, just about double the 35-week median survival time for the 215 patients who received standard therapy. However, both groups had similar overall costs. "This is not what I was expecting," Roth said, since he thought that patients who underwent targeted treatment would have increased costs. He attributed the similar costs to the fact that chemotherapy drugs are still very expensive and cause serious side effects that result in patients requiring hospitalization. The side effects for the targeted therapies, by contrast, could mostly be managed with an office visit.
Going forward, he said the main challenge will be scaling this up and applying it uniformly across all the center's hospitals. Penn has around 3,000 physicians at six hospitals and there are more than 50 centers and institutions, and getting uniform infrastructure in place has been challenging, he said.
Testing is performed at Penn's Center for Personalized Diagnostics, which runs a 152-gene solid tumor panel, a 68-gene hematologic malignancy panel, a 40-gene lymphoma panel, a 55-gene RNA panel to assess translocations, and a 20-gene reflex panel for patients who do not qualify for the solid tumor panel.
One challenge has been balancing the needs of specialists who "don't want to be told how to practice," he said, with that of other physicians who want to know exactly what to do with the information from genomic testing.
In the meantime, Timothy Cannon, clinical director of the molecular tumor board at Inova Schar Cancer Institute in Virginia, said that physicians at Inova's community hospitals "do not consider themselves an expert in a specific focus of oncology," which has both its benefits and drawbacks. It can be easier for Inova's molecular tumor board to work with those physicians, Cannon said, noting that they are likely to follow the recommendations of the tumor board. However, doctors must also be able to explain the results to patients in a 15 to 20 minute encounter, so it's up to the tumor board to create a report that can fit within these constraints.
Inova offers an internally developed sequencing panel and also sends out samples for testing, Cannon said. Since implementing its molecular tumor board in 2016, the group has reviewed between 600 and 700 cases.
The molecular tumor board has been really helpful both in terms of routing all the genomic results to one place and in helping oncologists make sense of the genomic information. It "serves great purpose in finding those patients who do benefit from targeted therapy and is a good forum to discuss refractory patients," he said.
Thomas Brown, executive director of the Swedish Cancer Institute in Seattle, Washington, which is part of the larger Providence St. Joseph Health System, agreed with Cannon that having a molecular tumor board has been extremely beneficial, particularly in helping to provide context around genomic data. Swedish Cancer Institute launched its molecular tumor board in 2015 as part of its Personalized Medicine Research Program. Patients participating in the program have genomic testing for their tumors and researchers track patient outcomes, cost impacts, and how physicians use the data, including whether it results in a treatment change.
Cannon added that having the tumor board in house is particularly helpful for identifying appropriate clinical trials that are available to their specific patient population. Some companies that offer genomic testing will also include a list of clinical trials for which a patient may be eligible, but often many of those trials are not available to Inova patients because of their geographic location.
Roth concurred that the clinical trial locations can be a problem. "Our oncology leadership expressly did not want clinical trial information to go directly to patients because it can be so frustrating to them," he said.
Cannon added that Inova's tumor board has not successfully matched any patient to an off-site clinical trial. Even when patients go to another state to consult about an available trial, none have actually enrolled. "There has to be a creative solution for this because it does not work right now," he said.
While Inova's tumor board has helped educate physicians and get some patients on targeted therapies or onsite clinical trials, there is still a ways to go before Inova can demonstrate improved outcomes for the majority of its patients, Cannon said. For instance, he noted a study of 78 patients with gastrointestinal malignancies at Inova, published a year ago, for which genomic profiling had mixed results. Tumor sequencing resulted in a therapy recommendation for 36 patients, but only 13 went on to actually receive the drug. Twelve patients died or entered hospice care before being able to start targeted therapy and 11 had not yet started on the recommended therapy at the time of publication. Cannon noted that the results highlight the problems with testing in late stage cancers, when it is often too late, and also the challenges with getting access to targeted therapies even when a targetable mutation is identified.  
Of the 13 patients who did receive a targeted therapy, about a third had a partial response, 15 percent had stable disease, and more than half progressed.
Cannon also noted that the tumor board has stumbled into unanticipated ethical dilemmas. For instance, the board reviewed the case of a patient for whom sequencing identified an NTRK fusion, an alteration for which recently published data had demonstrated that the drug larotrectinib had a dramatic, 75 percent response rate, leading to a US Food and Drug Administration approval of the drug for patients with the fusion, regardless of their tumor type. However, the 76-year-old patient had decided to enter hospice care before the sequencing results came in. Cannon said the tumor board discussed the implications of disclosing the results and ultimately decided to tell the patient and family. While the patient decided to start treatment, he ended up dying one week later.
Brown said that Swedish Cancer Institute's tumor board has similarly been a good forum to discuss those types of ethical issues and other topics associated with cancer care, including end-of-life care and drug toxicities.
It's helped the team "think about the value equation more, the quality over the cost," he said.