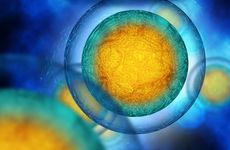 NEW YORK – Sphere Fluidics is planning to use a recent fundraising round to build out new applications for its Cyto-Mine single-cell isolation and assay platform, with an eye toward gaining new customers in drug discovery and development.
"There's about 25 different things you'd like to prove in biopharma discovery," said Frank Craig, the company's CEO. "When you're small, you can choose to do only, say, five to ten."
With $40 million in venture capital funding raised in October, the firm plans to explore applications in cell therapy, synthetic biology, and genome engineering, as well as build a next-generation Cyto-Mine with improved optics. It is also looking to quadruple its headcount over the next year, with emphasis on its commercial team, and open international sales offices.
Sphere's Cyto-Mine platform is a microfluidic, droplet-based cell isolation system that includes assay reagents to help find cells of interest in processes like antibody discovery or cell line development. The technology can isolate approximately 30 types of cells, including bacteria, Chinese hamster ovary cells, HEK cells, B cells, and even neurons.
"The largest cells we've ever seen are nerve cells," Craig said. "The droplets are around 90 microns in diameter, so there are limits. If you have a 200 micron long nerve cell, you'll struggle to get it in."
The instrument generates billions of droplets, most of which are empty, and it can capture tens of millions of cells. Most droplets that do contain cells capture just one — as well as excreted antibodies, cytokines, enzymes, or other biomarkers — and include reagents introduced to detect molecules or cells of interest. Using on-board optics, the platform can dispense droplets of interest into microwell plates for collection or further analysis, such as sequencing.
The UK-based firm was founded in 2010 as a Cambridge University spinout and has been selling its Pico-Gen chips and other reagents, such as the Pico-Surf surfactant, to help with single-cell analysis for years. In 2014, the firm began working on an industrial version of Cyto-Mine, which Craig said it launched about two years ago. Over the past few years, the firm has invested in improving the software controlling the instrument and has simplified the manufacturing design. A next-generation Cyto-Mine will likely introduce laser optics and other optical improvements, which may help get even more data out of cells, he said.
An instrument run only takes about five hours and can help cut down processes like conventional cell line development from months to days, Craig said. In addition to cell line development and antibody discovery, the firm also supports proteomic and DNA analysis.
Now, Sphere Fluidics is looking to develop a menu of 20 to 30 applications, which could include cell therapy research and quality control, CRISPR genome engineering, and synthetic biology applications.
The firm is also growing its team, physical presence, and revenues. At the moment, it has about 30 employees, 70 percent of whom are in R&D. In a year, Craig wants to be at about 120 staff members and eventually get to around 160 in three years. He noted that the company has outsourced work to another 30 individuals or so. It has also contracted for a new facility that will house 70 employees and provide manufacturing space for chemical reagents.
Revenues doubled during the pandemic year of 2020, he said, and the company is aiming to double them again to double-digit millions of dollars. He declined to be more specific, saying that the firm has been looked at as a potential acquisition target and revenue figures were confidential.
"We're very pleased to have managed to double growth," Craig said. "We're aiming to double growth this year and the year after. It'll be a lot easier with more people and money."
Building an international sales team will help the firm as it looks to grow its installed base, which is currently about 50 instruments, placed at pharma companies and contract research organizations around the world including in China, Japan, the US, and, soon, Australia.
Major pharmaceutical companies, such as Janssen, as well as Fujifilm Diosynth Biotechnologies, a contract development and manufacturing organization, have integrated Cyto-Mine into their processes, he said, and the firm has a few undisclosed academic placements.
Sphere Fluidics' technology is also beginning to appear in peer-reviewed publications. This year, separate teams led by the University of Texas and Merck KGaA published research that involved the use of the company's products in the Proceedings of the National Academy of Sciences and mAbs, respectively.
The Cyto-Mine platform has a list price of about $480,000 in the US, Craig said, and the consumable cartridges retail for $1,300 each. He suggested, though, that a contract manufacturing organization would spend about $15,000 and more time to do the same work that one Cyto-Mine cartridge can do. In addition to selling the platform, Sphere also leases some instruments to smaller firms.
A major competitor for the company is Berkeley Lights, which also touts an ability to quickly find cells of interest for cell line development and antibody discovery. Like Sphere Fluidics, Berkeley Lights is also targeting the cell therapy market. Craig noted that his firm competes to some degree with cell dispensing instruments, for example from Solentim, which do not have on-board assay capabilities. Fujifilm Diosynth said in 2019 that it has integrated both Sphere's Cyto-Mine and Solentim's Cell Metric plate-based imaging into its cell line development process.
Sphere Fluidics does not offer services itself, though, except under R&D collaborations, which have been worth several hundred thousand dollars to the company, Craig said.
"We have toyed with [offering services]," he said. "A service-based business in antibody or cell line development would take a different sales force, and the revenues you get from it are a bit less than selling equipment.
"There's merit to it. We're just not big enough. As a small company, we have to focus on something."