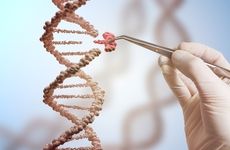 NEW YORK – For the past month, engineering biology firm Sherlock Biosciences has been developing and testing a series of assays for SARS-CoV-2, the pathogen that causes coronavirus disease 2019 (COVID-19). Now, the company believes it is almost ready to release what will likely be the first CRISPR-based diagnostic test for the virus, and is in talks with a variety of possible partners in the US and China to deploy it at a large scale.
Sherlock launched nearly a year ago with licenses to foundational CRISPR and synthetic biology technology from the Broad Institute and Harvard's Office of Technology Development. The firm said it planned to use engineering biology tools, including CRISPR and synthetic biology, to develop a new generation of molecular diagnostics that could rapidly deliver results for a wide range of needs at low cost.
Its mission to develop diagnostics that don't currently exist in order to test for various diseases would seem to be tailor-made for the current coronavirus epidemic.
According to the World Health Organization, there have been nearly 79,000 cases of the disease reported worldwide as of Feb. 23 in 29 countries, with China as the epicenter. Nearly 2,500 people have died. Officials are rushing to limit the spread of the disease, quarantining cruise ships, canceling the famed Venice Carnival, and locking down national borders.
In the US, the Centers for Disease Control and Prevention was the first to publicly post an assay for the virus and develop the test into kits under Emergency Use Authorization from the US Food and Drug Administration, in late January. But two weeks later, some state labs found that the CDC's kits provided inconclusive results during the quality control process, and the agency said it would likely need to remanufacture one of the kit reagents.
Molecular diagnostics developers have also been rushing to fill in the gaps with their own near-patient and point-of-care products. In late January, BGI and its subsidiary MGI Tech said that their ultra-high-throughput sequencer DNBSEQ-T7, a metagenomic sequencing kit for coronaviruses, and a reverse transcription PCR kit for SARS-CoV-2 had all received emergency use approval from China's National Medical Products Administration. Companies such as Qiagen, Cepheid, HiberGene, Mobidiag, Sona Nanotechnology, QuantuMDx, and several others are in different stages of development with PCR-based and rapid immunoassay tests, as well as a variety of reagents and plasmids. A point-of-care test from Coyote Bioscience is currently in use in China.
For the last month, Sherlock has also been developing an assay for the virus using one of its foundational platforms — the SHERLOCK (Specific High-sensitivity Enzymatic Reporter unLOCKing) platform, which was first developed by Feng Zhang's team at the Broad Institute in April 2017. SHERLOCK combines various CRISPR-Cas enzymes such as Cas13, Cas12a, and Csm6 to allow for the simultaneous detection of multiple nucleic acids.
In April 2018, a team led by Broad researcher Pardis Sabeti demonstrated that SHERLOCK could be used as a diagnostic tool to detect Zika virus in the field. And last October, the company won a contract worth approximately $2 million from the US Department of Defense's Defense Threat Reduction Agency (DTRA) to develop rapid diagnostics for pathogens and other biothreats, as well as a grant from the Bill & Melinda Gates Foundation to develop tests that combine lateral flow and molecular diagnostic technologies for use in low-resource settings and the home.
So, it seemed only natural to Sherlock CEO Rahul Dhanda that the firm should aim to develop an assay to diagnose COVID-19. Because SARS-CoV-2's genome was sequenced and annotated fairly rapidly after the outbreak began, Sherlock researchers were able to use the data to quickly begin designing CRISPR-based assays to detect it.
"We haven't announced anything, but we've actually had a protocol, 20 protocols, [for about] a month, because we so quickly designed a whole series of them," Dhanda said. "We did it probably in a day. What we were spending the last month on has really been on identifying the right infrastructure to place this through for regulatory and other purposes, and for scalability."
With the SHERLOCK platform, he added, designing the assay was "actually the really easy part."
Using a CRISPR system allows for the rapid development of a robust diagnostic assay, Dhanda said. CRISPR assays are more sensitive, more specific, and faster than those based on other technologies, he noted. The Sherlock assay is still being optimized, but the company expects to ultimate run-time to be less than 30 minutes.
"We're coming in under half-an-hour before we've done everything to make it even faster, and we think we will make it faster," Dhanda said.
In terms of sensitivity, the company has experimented with both Cas12 and Cas13 as the primary nuclease in the assay, and has also looked at multiplexing them in order to target multiple places in the viral genome. But the real advantage of the Sherlock approach is that it's easy and fast to design a new assay, so if the virus's sequence data is updated tomorrow, the assay can be updated along with it, he added.
"Now that more [sequence] information is available, we have two advantages," Dhanda said. "One is that we had multiple designs to address it. We also had the foresight to look for multiple different target genes within the sequence, as opposed to a limited set, because we're thinking about it being most clinically effective. We have a library that already exists for everything that was known about it and when the information was available. And we have a rapid capability to design new probes and methods. So far, we've been lucky with the library and by looking at multiple targets, we seem to have good coverage."
But if the assay design is the easy part, scaling appropriately for manufacturing and getting regulatory approval are harder. However, Sherlock had always planned as part of its business model to partner with other companies to sell the assays it designs. In some ways, the coronavirus outbreak accelerated the firm's plans a bit, Dhanda noted.
"We're eager and interested to have collaborations with the right organizations, and we're developing a couple of different approaches," he said. "One is a protocol that might be placed in lab-developed test settings. And another is [an assay] that's very portable onto any number of instruments. Our last couple weeks of activity have been as much on validating this test as it has been on identifying the short list of strong players, both domestically and in China, to take that next step, because that scalability step is where the real robustness and validation of the technology has to occur."
For partners that prefer to go the route of the lab-developed test, according to Dhanda, Sherlock would provide guidance on how to build a product, rather than handing over a finished product for those partners to manufacture and sell. The company is in talks with groups in both the US and China to go this route, he noted.
The company does have an assay it is prepared to license to partners or turn over as part of a technology transfer deal, as well. That assay would have to be validated through the partner's regulatory infrastructure and then manufactured and marketed as a finished product by the partner firm, Dhanda said. Sherlock would be working with its collaborator to finish optimization and validation of the assay.
The details of how such a test would work have yet to be released, however the SHERLOCK platform has been known to use a test strip similar to a pregnancy test, and provide results of unique nucleic acid signatures using a visual readout. In an email, Dhanda noted that companies partnering with Sherlock to manufacture, market, and sell a coronavirus test wouldn't need sophisticated equipment to do so. "It would be simple equipment, easier to use than even a sequencer," he wrote.
The company is also looking to establish relationships with partners with more direct access to clinical samples, whether in China or the US, so that the protocol can be directly tested and validated on those specimens.
"The timing for [launching the assay on the market] is directly linked to the timing for us to close on an actual deal, then that group taking on the technology transfer and taking [the assay] through their infrastructure. And we're exploring those deals right now," Dhanda said.
The company is also looking to how it can use its second foundational technology, INSPECTR (INternal Splint-Pairing Expression Cassette Translation Reaction), for coronavirus detection in the long term.
The Holy Grail of rapid pathogen detection is to have a test that can be used to provide instant results in locations such as airports or in the home. INSPECTR is an instrument-free synthetic biology-based molecular diagnostics system programmed to distinguish targets based on a single nucleotide.
But that technology is further behind in development and isn't far enough along to launch this year as an alternative to other testing modalities for respiratory illness testing for coronavirus or diseases like the flu.
"We initially had not put every effort that we could into INSPECTR as a solution, because the original estimates for coronavirus was that it was going to be over sometime in the late spring," Dhanda said. "The estimates are now changing and the expectation that this could be recurring into next flu season has shifted some of our thinking about the applicability of INSPECTR to this program. INSPECTR is the only technology that I've encountered that is simple to deliver a coronavirus assay in the home or in highly decentralized locations. So, we've now launched some exploratory work in that area with the expectation that we could do that on a longer time horizon and still have value and relevance."
In the long term, he added, coronavirus could be added to a respiratory illness panel as one of several diseases that one could test for using INSPECTR in the home or in a doctor's office.