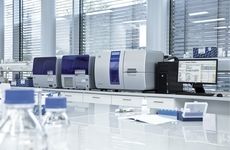 NEW YORK (GenomeWeb) – Qiagen and Chinese in vitro diagnostics firm Maccura Biotechnology announced today that they have formed a joint venture focused on commercializing Qiagen's GeneReader next-generation sequencing system in China and developing gene panels for the Chinese market.
The JV, called Maqgen, will be based in Chengdu, Sichuan Province, and is owned 60 percent by Maccura and 40 percent by Qiagen. Thierry Bernard, senior VP and head of Qiagen's molecular diagnostics business area, said that Qiagen's stake could grow to 49 percent after three years.
"It's a significant proof of commitment from Qiagen to this market and of its understanding of the specifics of the market," he said.
Qiagen will continue to maintain its wholly-owned subsidiary in China in parallel to promote its other products and services. That operation already has about $100 million in annual revenues, Bernard said.
Qiagen decided to partner with a local company for commercializing the GeneReader in China because it hopes to gain faster access to the Chinese market that way and to register the platform more quickly with the China Food and Drug Administration.
Bernard said it can be difficult for non-Chinese companies to compete for local tenders and to get their products registered with the CFDA unless they have a strong Chinese partner. As a result, Qiagen has adopted what it calls a "In China, with China" strategy.
Qiagen selected Maccura as its partner because the firm is a significant and fast-growing in vitro diagnostic player in China, has manufacturing capabilities and regulatory experience, and already maintains R&D, including a molecular diagnostics group of 25 individuals, Bernard said.
Maccura, which has about 1,500 employees in more than 20 locations, currently sells IVD products in the areas of clinical chemistry, immunoassays, rapid diagnostic tests, hematology, and molecular diagnostics and has 285 regulated products in China.
Maqgen will initially import all components of the GeneReader system, which encompasses everything from sample preparation to data analysis and interpretation solutions. Later this year and in 2018, the JV will start manufacturing some yet-to-be-determined components of the system in China.
Qiagen has already sold five GeneReader systems in China, which are research-use-only platforms. The aim of the JV is to grow the number of GeneReaders in China to several hundred, Bernard said, and to reach about 20 percent market share in the long term. The goal is to register the GeneReader with the CFDA by 2019 at the latest.
Clinical NGS in China will be mostly performed in so-called class III hospitals, he said, of which there are about 1,700, and 1,000 of them are already customers of Maccura.
Finally, Maqgen, under Qiagen's guidance, plans to develop gene panels specifically for the Chinese market, for example a tuberculosis panel and panels for cancers prevalent in the country. Depending on market need, those panels could also be marketed by Qiagen outside of China.
Bernard stressed that China is a particularly important country for Qiagen because it has the second largest IVD market in the world that is growing at a rate of 15 percent or more per year, and even faster in the area of molecular diagnostics. Qiagen estimates the market for NGS in China to be around $800 million, he said, with a growth rate of more than 20 percent per year.
Also, in 2016, the country launched the China Precision Medicine Initiative, a 15-year project funded with $9.2 billion, that will make extensive use of NGS to study cancer and other diseases. China has an estimated 4.3 million new cases of cancer each year, and the disease is the leading cause of death in the country.
Overall, the JV "will contribute to position the GeneReader as a very credible solution on the NGS market and a very credible alternative to existing competition," he said.