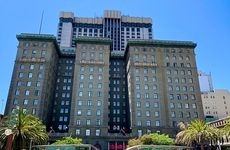 NEW YORK – The 40th Annual JP Morgan Healthcare Conference is being held virtually this week due to the ongoing coronavirus pandemic. Day three continued to be busy for firms operating in the diagnostics and genomic tools markets. Our coverage of presentations from day one and day two can be found here and here.
Below are brief reports on individual presentations webcast by the companies or through the JP Morgan conference portal on Wednesday. 
---
Quantum-Si 
During his presentation, Quantum-Si CEO John Stark detailed the company's drive toward commercialization over the course of 2021, a year that saw the firm go public via a $425 million business combination transaction with a special purpose acquisition company and place its protein sequencing platform with 10 early-access users. 
Quantum-Si also more than doubled its headcount over the course of the year, going from 70 to around 200 employees. Moreover, it moved into new headquarters in New Haven, Connecticut, and broke ground on a new facility in San Diego. 
The company's platform consists of two modules, a sample preparation component called Carbon and a semiconductor chip-based analyzer called Platinum. The Carbon module is a microfluidic system that uses a variety of existing sample prep techniques, including target enrichment and sample depletion, to reduce the dynamic range of proteomic samples prior to analysis by the Platinum system. 
Quantum-Si tackles protein sequencing by using probes to different amino acids, including modified amino acids, and observing the binding of those probes across proteins of interest. Key to the technology is that the semiconductor-based sensing device does not rely on observing the color of the probes for detection, but rather measures the timing of light emissions following excitation of the target molecules with a laser. This, according to the company, makes it feasible to distinguish between the large number of amino acids and modified amino acids required for protein sequencing. 
Stark said the company plans to begin taking preorders for the platform in the first part of the year. The Carbon system will sell for around $20,000, and the Platinum system for around $70,000, he said. The company will have inventory of more than 500 Platinum systems in 2022. 
He said that among the research segments showing the most interest in the platform thus far are protein biomarker researchers and multiomics researchers. 
"We see the potential for our system to sit side by side with the majority of the benchtop NGS systems that exist out there," he added. 
Matthew Dyer, Quantum-Si's chief business officer, ran down the key markets the company is targeting through its early-access program and its initial commercialization efforts, citing existing proteomics users focused on basic research, clinical labs doing biomarker discovery, next-generation sequencing users who want to add proteomic information to their genomic data, and users working on technology development of non-protein applications for the platform that could extend its capabilities. 
Stark also highlighted a BioRxiv preprint the company released last week detailing the platform. The preprint demonstrated the system's ability to distinguish between different peptides and detect features including single amino acid substitutions and post-translational modifications based on the kinetic signatures of its probes, though it is not at this point capable of actual de novo protein sequencing. 
---
Olink 
With full-year 2021 revenues expected to be between $94.5 million and $95.0 million, Uppsala, Sweden-based proteomics firm Olink "delivered across all strategic drivers on [its] growth agenda," which the company described at the time of its IPO last March, CEO Jon Heimer said on Wednesday.
Expected year-over-year growth of about 75 percent would be in line with the firm's historical annual growth rates since Olink was established in 2016, he said.
The most important driver of revenue growth in the past year has been its Explore platform, which uses next-generation sequencing as a readout, Heimer noted. 
Explore measures up to 3,000 proteins with Olink's proximity extension assay technology, which uses pairs of antibodies linked to DNA strands that are brought into proximity when the antibodies bind and then extended by a DNA polymerase, creating a new sequence that can be used as a surrogate marker for the target protein.
The platform represented 65 percent of its revenues in Q4, and 40 percent of the Explore revenue was generated by sales of Explore kits, Heimer said. 
Last year, Olink also launched its Signature Q100 platform, a microfluidic benchtop qPCR instrument manufactured for Olink by Fluidigm, and placed 28 of them in just the last few weeks of the year.
The firm made a transition from fee-for-service to reagent kits, which represented 35 percent of its Q4 revenues.
Olink also continued to build out its library of "highly validated protein biomarker targets," Heimer said, and it delivered data on time to the UK Biobank. The firm had been selected to run 56,000 biobank samples on its 1,500-protein Explore system as part of a proteomics-based population study. 
Further, Olink added 120 new customers last year, and it is collaborating with one of its customers to validate a 20-plex protein signature in the US which would be used to inform clinical decisions related to multiple sclerosis, Heimer said. 
---
Exact Sciences 
CEO Kevin Conroy said Exact Sciences has tested 7.5 million people with Cologuard and 1.5 million with Oncotype Dx. 
The firm saw 18 percent year-over-year revenue growth in 2021, with a 30 percent jump in screening and 27 percent increase in precision oncology testing, as described in the firm's pre-announced FY21 earnings.
"We expect to achieve $2 billion in revenue this year, and we expect Cologuard to be a major contributor to growth," Conroy said. Furthermore, the firm expects to be profitable by 2024 through a leadership position in colorectal cancer screening, multi-cancer early detection, and minimal residual disease recurrence testing and monitoring with a total addressable market of $60 billion. 
Exact will release data on Cologuard 2.0 at the ASCO Gastrointestinal Cancers Symposium next week. The test can improve the false positive rate and pre-cancer detection of Cologuard through the use of different biomarkers, Conroy said. The firm's forthcoming colon cancer blood test will be made available through the current screening platform, and he noted that internal case-control data exceeds Medicare requirements. 
The firm plans to bring together methylation, mutation, protein, and other markers to improve upon multi-cancer early detection technologies. "We are the only ones taking this approach, and this combination through two major studies we are doing this year will lock down our test and allow us to move into a clinical trial and make our test available as a lab-developed test prior to FDA approval," Conroy said. 
In the precision oncology business, which includes the Oncotype Dx and Oncotype Map brands, Conroy said 98 percent of US oncologists have ordered the tests, which have been evaluated in more than 300 publications. 
Exact is also gathering case-control data for minimal residual disease recurrence tests that are tumor-informed and tumor-naïve. Within the MRD space, Conroy said the firm is setting itself apart from competitors like Natera by its commercial organization. "This is a huge opportunity, we're a company that can help answer these questions, and large health systems are telling us, 'We don't want to work with 20 different providers,'" Conroy said. 
He noted that recently acquired PreventionGenetics will help the firm launch a germline hereditary disease test. "They have whole-genome sequencing expertise, a team of 15 Ph.D. geneticists who help deliver great results for patients, and relationships with 300 health systems," Conroy said. The firm's hereditary disease test will be deployed across every salesperson in the organization, he noted. 
Conroy suggested that the market for hereditary cancer testing is "only minimally penetrated with the great work that Invitae and Myriad have done," adding, "We intend to expand the market, not take away share — our ability to call on 260,000 primary care physicians in all the large health systems in the US changes everything." 
---
Bio-Techne 
Bio-Techne is expanding its molecular diagnostics business using exosome-based technology to develop ExoTru, a kidney transplant rejection assay that analyzes exosomes from a urine sample, as well as tests for other indications, the firm's CEO Charles Kummeth said Wednesday. 
The company has selected an undisclosed partner that it may work with to develop and launch ExoTru, but whether the deal goes through or not, it expects to go ahead and launch the assay this summer, he said. 
As the basis of the new test, the company is using technology acquired from Exosome Diagnostics in 2018.
The Minneapolis-based company already offers ExoDx Prostate (EPI), based on the exosome detection technology, to help clinicians determine whether a patient with an ambiguous PSA test needs a prostate biopsy. 
Further, Bio-Techne has a pipeline of products it plans to develop over the next five to 10 years using the liquid biopsy technology, including gene-based detection arrays and a new version of the EPI test that would rule in prostate cancer. It is exploring blood-based exosome testing technology for indications in neuroscience, lung cancer, and breast cancer, Kummeth said. 
Executives at Asuragen, a business Bio-Techne acquired last March, are managing the Exosome Dx business, he said. 
Asuragen is a developer and manufacturer of control reagents for molecular diagnostic tests as well as genetic carrier screening and oncology diagnostic kits for clinical and research applications. It markets the AmplideX Fragile X Dx and Carrier Screen Kit and QuantideX qPCR BCR-ABL IS Kit that enables the monitoring of leukemia patients for minimal residual disease. Kummeth noted that Asuragen recently announced the launch of assays for spinal muscular atrophy and cystic fibrosis. 
Meanwhile, Bio-Techne expects to top $1 billion in revenues when it reports its financial results for fiscal year 2022 at the end of June. It almost hit the milestone in fiscal year 2021 when it reported revenues of $931.0 million. "We're not there yet, but we definitely will be this year," Kummeth said. 
---
Opko Health 
Opko Health subsidiary BioReference Laboratories has lined up numerous strategic initiatives for the next year. 
Jon Cohen, executive chairman of BioReference Laboratories, said that one of its most important initiatives is to invest in growing not only its base testing business but also specialty businesses that include urology, women's health, and oncology. 
The firm will also explore strategic ventures and has many in the pipeline that are similar to an initiative inked in 2020 with Westchester Medical Center Health Network, for which BioReference is providing laboratory administrative services, operations, reference testing, and outpatient lab services, Cohen said.
A third important initiative, Cohen added, is the launch of Scarlet Health, a digital platform that provides access to on-demand diagnostic services. The program, which brings laboratory specialists to a patient's door for sample collection, launched last January and, according to Cohen, has "gained enormous traction in the last year." 
For COVID-19 testing, another important area of focus, BioReference has implemented a "robust response" to an uptick in demand stemming from the emergence of the Omicron variant, Cohen said. 
"If you look at both our point-of-care, rapid testing business and our PCR business, it's been very busy these last four or five weeks," he noted. BioReference has built up its staffing levels to handle a "significant amount of volume," Cohen said. Though testing volumes are not as high as at the peak of the pandemic, "each week we move a lot closer to that," he added. 
Cohen noted that among the highlights of 2021, BioReference acquired the US Ariosa centralized lab prenatal testing business from Roche, and its 4KScore prostate cancer test received approval from the US Food and Drug Administration. The regulatory approval should strengthen its efforts to obtain reimbursement from private payors, he said. 
Through 2022, BioReference subsidiary GeneDx expects to maintain its strong focus on exome testing for the pediatric segment and for babies in neonatal intensive care units, said Katherine Stueland, GeneDx's president and CEO. 
GeneDx provides "diagnoses as quickly as possible" enabling babies to be removed from the NICU, which "translates to cost savings for the hospital," she said, adding that in the pediatric segment, the firm emphasizes testing for children displaying symptoms of intellectual or developmental disorders. 
---
Quidel 
CEO Douglas Bryant said Quidel's proposed $6 billion acquisition of Ortho Clinical Diagnostics will enable his firm to leapfrog other pure-play in vitro diagnostics companies and jump from the company with the 12th-highest revenues to the one with the fifth-highest revenues, based on the firms' total 2020 revenues of $3.43 billion. 
Quidel continues scaling its COVID-19 rapid testing from its current 40 million tests per month to an expected 70 million tests per month — specifically with production rates of 20 million Sofia tests and 50 million QuickVue tests — by mid-February. Bryant noted that many of Quidel's Sofia analyzers placed for COVID testing came with three-year contracts, so the firm expects future revenues on these systems going forward. 
Quidel expects to make available a digital health add-on for QuickVue, called Qvue, that can enable results reporting for employee testing as well as offer guided testing and reporting in a telehealth context. The firm is also developing the Sofia Q, with the possibility to provide at-home instrument diagnostic testing in the future.
For diagnostics overall, Bryant said a paradigm shift has occurred in the public. "The average individual has five respiratory infections, I'm told, and for the most part the public never previously thought about being tested," he said. "COVID has changed the way people think, and if they don't have COVID, they want to know what they have," Bryant added. 
Quidel has launched its "significantly delayed" Savanna instrument in Europe, Bryant said, adding, "We are super proud of where we are with this product." The firm anticipates an excess of $300 million in Savanna revenues by year three after US launch and sees potential for sales growth through Ortho's commercial channel. 
Initially expected to launch in 2015, the final iteration of Savanna features "the latest and greatest" technologies, Bryant said. 
The sample-to-answer system has multiplexing technology for four PCR reactions in each cartridge to test three analytes plus a control. It performs 45 thermal cycles in 12 minutes, resulting in a turnaround time of about 25 minutes after extraction. It is also fully integrated, is "very easy to use," and can accommodate direct swabs as well as liquid samples, with test components that are stable at room temperature, Bryant noted. The firm has a menu in development including small panels for respiratory infectious diseases, gastrointestinal illnesses, sexually transmitted infections, herpes viruses, and pharyngitis. 
"While the promise of molecular [testing] has been significant, companies that have participated in going after that segment haven't done as well as they would have hoped," Bryant said. 
"There is a lot of growth there still to be had," he said, adding that although the sample-to-answer molecular space is crowded, there are not many competitors with the attributes to further penetrate the market, including ease of use, turnaround time, and cost, that can lead to more uptake. 
---
Ginkgo Bioworks 
Ginkgo Bioworks has added transportation biosecurity to the long list of sectors in which it is forging partnerships, CEO Jason Kelly said in a Wednesday session.
In September, the Boston-based synthetic biology firm's COVID-19 testing division, Concentric by Ginkgo, launched a program for airport biosurveillance with XpresCheck and the US Centers for Disease Control and Prevention. The voluntary program for international air passengers arriving in the US pools samples at the airport and offers at-home PCR test sample collection kits for use several days after arrival. All positive tests are sequenced, enabling detection of novel COVID-19 variants.
In December, Ginkgo announced that it had collected and sequenced a pooled sample from Newark International Airport containing the Omicron variant. The program is also in place at New York's JFK International Airport, San Francisco International Airport, and Hartsfield-Jackson Atlanta International Airport.
It's one of at least 100 R&D programs the company has in place across different areas, including antibody development, enzyme discovery, gene therapy, industrial enzymes, and plant extract analysis, among others. "We want to have a small piece of many application pies in cell programming," Kelly said. 
Ginkgo has set up ways to profit from its partnerships with a combination of royalties, tolls, equity stakes, and milestone payments. "If we're in a position to be driving alpha for a customer, for a program, we certainly want to have that exposure to that cashflow stream, whether it's royalties or equity," Anna Marie Wagner, Ginkgo's senior VP of corporate development, said during the Q&A session.
Across its divisions, Ginkgo saw success in 2021. The company expects preliminary foundry, or cell design, revenue to exceed previously disclosed guidance of $100 million for 2021, inclusive of both downstream value share and services revenue. It expects biosecurity revenue to exceed guidance of $110 million by 50 percent — $165 million in total, or more.
Until the onset of the pandemic, Ginkgo's foundry had been roughly tripling output each year, Kelly said, and the unit costs to program cells had decreased by half each year. Those improvements are driving lots of interest from startups and smaller companies, he noted.