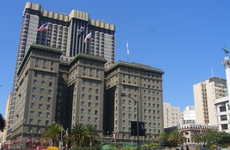 NEW YORK – The 39th Annual JP Morgan Healthcare Conference is being held virtually this week due to the ongoing coronavirus pandemic. The third day of the conference included presentations from several diagnostics and genomic tools firms including Exact Sciences, Danaher, and NanoString, Bio-Techne, Quanterix, and Luminex.
Full coverage of the conference by our team of reporters can be found here.
---
Exact Sciences
In his presentation, Exact Sciences Chairman and CEO Kevin Conroy said the company tested more than 4 million people in 2020. He also said the company had pulled in revenues of $1.49 billion in 2020, including $814.5 million to $815.5 million in screening revenues, $440 million to $441 million in precision oncology revenues, and $235 million to $236 million in COVID-19 testing revenues, reiterating the preliminary earnings report Exact released earlier this week.
Overall, he said, the company has a plan to be a leader in three of the largest diagnostic markets in the US — colorectal cancer screening, which is worth $18 billion a year; multi-cancer screening, worth $25 billion a year; and minimal residual disease and recurrence monitoring, worth $15 billion a year.
On the colorectal cancer screening side, the company released data on Tuesday from an expansion study of its Cologuard screening test that included average-risk adults between the ages of 45 and 49. The data showed that Cologuard was 95.2 percent specific in participants with non-advanced precancerous lesions or negative findings at colonoscopy and 96.3 percent in only those with negative colonoscopy findings, supporting potential risk mitigation and cost prevention due to unnecessary diagnostic procedures in this younger population.
Conroy emphasized the importance of these data for younger people, particularly as guidelines from the American Cancer Society and the 2020 draft United States Preventive Services Task Force guidelines now say that screening for colorectal cancer should begin at age 45.
He also touched on the company's continuing development of the test's next iteration, Cologuard 2.0. Exact's goal is to maintain the test's 92 percent sensitivity for finding cancerous lesions and to improve its sensitivity for picking up precancerous lesions. It's also aiming to decrease the false-positive rate by at least 30 percent, and to improve the cost of goods and revenue by 5 percent to 10 percent per test.
On the multi-cancer testing side, Conroy again emphasized the importance of Exact's acquisition of Thrive Earlier Detection, particularly in light of the 10,000-patient prospective study Thrive conducted in 2020 using its combined DNA mutation and protein analysis platform to detect early-stage cancers in 10 different organs, seven of which did not have standard-of-care screening. When combined with Exact's methylation and protein analysis technology, the company is hopeful it will have a powerful multi-cancer detection platform to offer patients and doctors, Conroy said.
In the area of minimal residual disease and recurrence testing, the company announced on Wednesday that it has secured a worldwide exclusive license to the Targeted Digital Sequencing (TARDIS) liquid biopsy method from the Translational Genomics Research Institute (TGen) for use in minimal residual disease testing.
TARDIS was developed to be highly sensitive and customizable for each patient, including those with only trace amounts of tumor that are undetectable by imaging but may remain after surgery or other localized treatments, the company said.
In his presentation, Conroy noted that TARDIS has been shown in studies to achieve up to a hundredfold improvement in detecting circulating tumor DNA beyond the limit of current tests, "down to about a 0.001 percent fraction of tumor DNA to normal DNA in the blood." The company estimates that there are more than 1.5 million patients in the US today that would benefit from MRD testing, and with repeat testing, that would translate to about 10 million tests a year, he added.
Finally, Conroy spoke about Base Genomics, the company Exact acquired at the same time as Thrive. Base's methylation testing chemistry is unique because it has the ability to preserve 99 percent of DNA compared to normal methylation testing, which usually degrades most DNA along the way, Conroy said. Base's methylation testing chemistry will be built into Cologuard 2.0, Exact's liquid biopsy colorectal cancer test, its multi-cancer test, and possibly the minimal residual disease test.
---
Danaher
Prior to Danaher's presentation on Wednesday, the firm announced its preliminary Q4 financial results, and CEO Rainer Blair provided more details during his presentation. The Washington DC- based conglomerate estimated nearly 39 percent revenue growth in the fourth quarter and core revenue growth of 15 percent including Cytiva, with approximately $22 billion in total revenue for full-year 2020. The life sciences segment grew in the high teens and brought in approximately $10.6 billion, diagnostics grew over 20 percent and brought in approximately $7.4 billion, and environmental and applied sciences brought in approximately $4.3 billion.
The acquisition of General Electric's biopharma business, now called Cytiva, has been fruitful for the company, with total 2020 annual revenue of $4 billion, a growth rate of 25 percent year over year. Blair said Danaher expects Cytiva's core revenues to continue growing at a high single digit rate in the long term. The bioprocessing business overall, which includes Cytiva and Pall, had revenues of about $5.5 billion, or approximately 25 percent of Danaher's 2020 sales.
In the molecular diagnostics segment, Blair focused on Cepheid, which brought in approximately $2 billion in revenue in 2020. The company has the "largest global installed base" of 30,000 instruments and the broadest test menu, with more than 35 tests available outside the US and more than 20 in the US, Blair said.
Cepheid saw significant benefits from its COVID-19 testing portfolio during the past year, and Blair said the company was able to ship 9 million SARS-CoV-2 tests in the quarter, above its expectation of 8 million. Approximately 40 percent of those tests were the 4-in-1 test for COVID-19, influenza A/B, and respiratory syncytial virus, while 60 percent were the single-use COVID-19 test. Blair said the company expects to ship 9 million tests per quarter in 2021.
Blair said he sees Cepheid's performance as durable throughout 2021, "in view of where the pandemic is today," due to the tests' short turnaround time and ease of use at the point of care. In the longer term, the company will benefit from its broad testing menu, he said, adding that it has "been very careful in terms of how we have been placing those GeneXpert instruments to ensure that those will be fully utilized in the future."
Cepheid will also focus on continuing to penetrate the point-of-care market and expanding its test menu, he said, to give "more optionality there in terms of growth." In a post-vaccine world, he said he expects low double-digit growth for the firm in the long term, independent of COVID-19 spikes.
Cytiva and Pall were also able to ship additional products and saw order rates over 50 percent, he added. Danaher has used the excess cash from COVID-19 products to "invest over-proportionately" in capacity expansions and research and development to bring new products to market more quickly.
Danaher is continuing to ramp its capacity and has pulled forward investments it had planned for a couple years out, which Blair said was likely helping the company take some market share because "our lead time situation is perhaps more attractive." He said Danaher expects $1.3 billion from vaccine and therapeutics opportunities throughout 2021.
Beyond COVID-19, Blair said Danaher's base business was returning and the firm was starting to see some recovery in the markets, including in its Sciex business, which was able to launch new products during the pandemic, and its Leica business, which he said was continuing to expand.
---
NanoString Technologies
NanoString said it will launch its Whole Transcriptome Atlas (WTA) for the GeoMx digital spatial profiler with next-generation sequencing readout in March at the Advances in Genomic Biology and Technology meeting.
The WTA represents "a universal assay that can meet the needs of any researcher, regardless of how esoteric their work is," NanoString CEO and President Brad Gray said during a conference presentation on Wednesday. It will enable the Seattle-based firm to move beyond offering only targeted assays primarily focused on cancer and disease biology and "truly open up the entirety of the life sciences research market," he said.
The assay, which provides spatial information on approximately 18,000 genes, will cost $1,750. "Spatial information is fundamentally more valuable than non-spatial information," Gray said. The assay price strikes "the perfect balance of extracting value for this tremendous information and making it widely affordable and available to customers in the discovery context," he added.
WTA accounted for 40 percent of all Q4 orders in NanoString's technology access program (TAP), suggesting the assay will drive instrument purchases, Gray said. He noted that TAP orders have been "a reliable leading indicator of the growth of instrument orders." NanoString completed more than 430 WTA-based TAP projects for more than 200 unique customers in Q4. It is also seeing a broader trend towards NGS-based readout, where that technology now accounts for 80 percent of all GeoMx TAP orders.
Gray also provided more detail on preliminary Q4 and full-year 2020 financial results, released Sunday.
GeoMx instrument revenue in Q4 was about $9.3 million, up 20 percent year over year, and GeoMx consumables revenue doubled to approximately $2.8 million. "We're very excited about the potential consumables revenue stream," Gray said, noting that 75 percent of orders in Q4 were repeats, rather than first-time stocking orders. Half of the consumables were for protein analysis and half for RNA analysis.
The firm's nCounter platform was "not done growing," Gray said, despite taking a hit midyear attributable to the COVID-19 pandemic's effects on research. "We're back to what I'd call normal," Gray said. "We're not out of the woods yet, but we've set a goal that [nCounter] can return to normalized pre-pandemic growth." Revenues from nCounter in Q4 were approximately $23.5 million, down 3 percent year over year on a pro forma basis that reflects the sale of the Prosigna breast cancer assay to Veractye in December 2019. Instrument revenue of $6 million in the quarter was "back to normal," Gray said, while consumables revenue of $13.8 million was around 90 percent of pre-pandemic levels.
Full-year product and service revenue was $111.4 million, up 7 percent year over year from $103.7 million. "Over the course of 2020, spatial biology demand more than offset COVID-19's impact on nCounter," Gray said.
---
Bio-Techne
Bio-Techne President and CEO Chuck Kummeth said the company is on a trajectory to reach $1.5 billion in revenues in fiscal year 2025, nearly double the $739 million the firm posted in fiscal year 2020, which ended last June.
He noted in a presentation that within that time frame the company expects its Protein Sciences segment to grow at a compound annual growth rate (CAGR) between 8 percent and 11 percent and further expects that the CAGR for its Diagnostics & Genomics business will be about 20 percent.
The Genomics segment by itself, consisting of Bio-Techne's acquired Advanced Cell Diagnostics and Exosome Diagnostics businesses, is expected to grow at a rate between 20 and 30 percent, the firm said.
Among the high-value markets in which Bio-Techne participates, the addressable market for liquid biopsy is between $3 billion and $4 billion per year and growing at a rate greater than 20 percent per year, according to Bio-Techne.
The firm likes liquid biopsy for many reasons. Among them, exosomes are plentiful in the body, protected from interference by encapsulation, and available in all bodily fluids used for testing, Kummeth said.
The firm's Exo Dx prostate test, developed by its Exosome Diagnostics business, is Medicare approved and gaining "strong acceptance," he said. Using the same technology, the firm is developing a kidney rejection test that it believes will be ready for launch in about a year.
However, exosomes can also be used to diagnose a range of cancers and conditions, and the potential of its Exo Dx platform may take a "decade to really fulfill," Kummeth said.
---
Quanterix
Quanterix Chairman, President, and CEO Kevin Hrusovsky said that the company believes its experience developing SARS-CoV-2 tests has accelerated its diagnostics program.
Last week, the firm received US Food and Drug Administration Emergency Use Authorization for its Simoa SARS-CoV-2 N Protein Antigen Test after obtaining EUA in December for its Simoa Semi-Quantitative SARS-CoV-2 IgG Antibody test.
Hrusovsky said the company now plans to leverage this experience to accelerate its diagnostics efforts in areas like neurology while also trying to move its technology into the COVID-19 research space for applications including drug trials and vaccine trials and exploring the underlying cause of long-term symptoms in patients.
"Within the neurology vertical, we have been talking about a single-site IVD or single-site LDT for a couple of years, and now that we have broken across with the EUAs and have good relationships and credibility for our technology, we are going to keep evolving that opportunity," he said, citing multiple sclerosis and Alzheimer's disease as areas of opportunity for the firm.
He said the company believes the clinical work would help further drive its pharma business.
"The more we have access to the clinic, the more the pharmas want to work with us because they know if they can bring a companion diagnostic to expand and increase their probability of getting approvals, they can then rapidly get that deployed in diagnostic setting," he said. This in turn feeds Quanterix's research and biomarker discovery business.
Hrusovsky said that commercializing the company's SARS-CoV-2 tests is a key priority for the next 12 months. He said Quanterix could run around 1,000 tests per day per instrument and could produce around 25 instruments per month.
Quanterix placed 180 instruments in 2020 and saw strong consumable growth in Q4, he said, which indicates a recovery in research activity that had fallen off due to the pandemic.
Of the company's HD instruments, 48 percent are now the HD-X, a new system launched in Q4 2019 as an upgrade to the original HD-1 system. Hrusovsky said Quanterix aims to have the proportion of HD-Xs up to 65 percent by the end of 2021.
---
Luminex
Luminex Chairman, President, and CEO Nachum Shamir said the firm expects to soon respond to the US Food and Drug Administration about a warning letter it received last June regarding its Verigene I diagnostic instrument. It also anticipates soon receiving Emergency Use Authorization for two assays with SARS-CoV-2 targets.
"We believe that by early February, we'll have addressed all of the issues brought to us by the FDA," Shamir said.
The warning letter had alerted the Austin, Texas-based firm to a malfunction in its Verigene I instrument but did not require that the firm recall the instrument. However, Luminex lowered its full-year 2020 guidance in Q3 because of delays in authorizations for its Verigene I COVID-19 standalone assay and its NxTag RPP syndromic respiratory panel. Both submissions "still await approval following the FDA's issuance of a warning letter for [Luminex's] Verigene I instrument," JP Morgan Analyst Tycho Peterson said in a research note on Wednesday evening.
Shamir said that in December, the FDA contacted Luminex with technical questions about its NxTag RPP submission, then asked the Austin, Texas-based company similar technical questions about its Verigene I submission.
As a result of its responses, the firm anticipates receiving authorizations for both tests soon, he said.
Additionally, the firm is closer than anticipated to hitting a $500 million revenue target for a single year, originally expected around 2024 or 2025, Shamir said. In 2020, the company booked at least $60 million above previous guidance, driven by demand for MDx testing during the pandemic, he added.
Further, on Tuesday, Luminex increased its previous 2021 revenue guidance and now expects revenue to be approximately $480 million for the year.