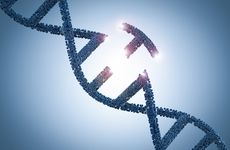 NEW YORK (GenomeWeb) – Gene editing technology company Inscripta announced today that its existing investors have agreed to contribute an additional $30 million to its Series C funding round, bringing the total raised in the round to $85.5 million.
In February, the company said it had raised $55.5 million from Venrock, Foresite, Mérieux Développement, Paladin Capital Group, MLS Capital, and NanoDimension. The same investors contributed the additional funding.
Inscripta said it is developing additional enzymes in its Madagascar family of novel RNA-guided CRISPR nucleases — called MADzymes — including bespoke enzymes for researchers and commercial partners. The firm is also creating a full suite of gene editing tools, including software, instruments, and reagents, that it said will significantly increase the speed and efficiency of CRISPR gene editing.
In December 2017, Inscripta released a new CRISPR enzyme it had developed called MAD7 free of charge to the research community. The enzyme is part of the Madagascar family of nucleases that Inscripta is developing and was initially characterized in Saccharomyces cerevisiae and Escherichia coli. The firm had made it available for all research with no upfront licensing fees and has said it will not charge any reach-through royalties on products made using this technology.
This July, Inscripta announced that it had successfully characterized MAD7 in mammalian cells, and that it subsequently released a new enzyme in the Madagascar family called MAD2.
"In just a year, our MAD7 enzyme has empowered researchers to pursue the next generation of genomic research and gene-editing discoveries," Inscripta CEO Kevin Ness said in a statement. "Impressed with our progress, our current investors decided to double down and make an investment that will quicken our ability to bring [cell engineering] tools to market."
In September, Inscripta also announced that it planned to acquire Solana Biosciences, a life sciences company founded in 2017 by former Illumina employees. The company said the acquisition would help to accelerate the commercialization of its gene editing tools by assembling a life science product development and manufacturing pipeline for precision gene editing.