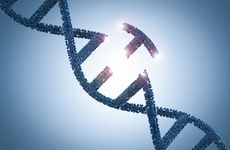 NEW YORK – The Broad Institute and MilliporeSigma announced today that they have developed a framework to simplify and streamline the way they offer non-exclusive licenses to the CRISPR genome editing intellectual property under their respective control.
Under the terms of the agreement, the Broad will now offer licenses to its own CRISPR IP portfolio, as well as MilliporeSigma's, to potential licensees for internal research uses and for commercial research tools and kits. The framework is also designed to allow other CRISPR patent holders to participate in the future, either through this agreement or through a third-party patent pool or collaboration, the partners added.
Under the framework, MilliporeSigma's IP for CRISPR technology is now available royalty-free to non-profit academic institutions, non-profit business communities, and governmental agencies for their internal research. Licenses will follow the Broad's and MilliporeSigma's ethical licensing considerations, which exclude certain CRISPR technology applications, such as for any clinical human germline editing.
Financial terms of the agreement were not disclosed, however the partners noted that they will each be able to continue offering licenses independently, outside of this framework.
"Together with the Broad Institute, we are simplifying the path to licensing CRISPR technology, which will make it more widely available to the global research and discovery community," MilliporeSigma CEO Udit Batra said in a statement. "Through this agreement, we will make it easier for our customers to be successful in their research that shortens drug development timelines for previously untreatable diseases."