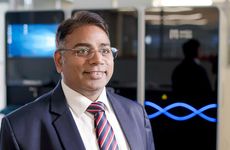 Scientists from Murdoch University's Centre for Crop and Food Innovation, led by agricultural scientist and fellow of The Royal Society, Rajeev Varshney, recently announced the launch of the SABC-Advanced Genomics Platform for Australian horticulture, thanks to co-investment from Hort Innovation other partners worth $13.3 million. The project aims to assist producers in overcoming industry challenges and improving the performance of five popular horticultural fruit crops — banana, pineapple, papaya, custard apple, and passionfruit — by creating a compact, cost-effective genotyping tool, with a genome-phenome database as a basis, aiding the selection process of quality traits.
Joining other partners, such as Hort Innovation and Thermo Fisher Scientific, MGI is contributing to the project by supplying its latest sequencing platforms, namely the MGISP-960 High-throughput Automated Sample Preparation System, DNBSeq-T7 Ultra-High Throughput Genetic Sequencer* and ZTron Appliance all-in-one genetic data platform.
"In addition to customer demand issues, many growers deal with climate change, food security, and agricultural issues," said Varshney. "We hope to understand the basis of agronomic traits and apply genetic information in breeding programs, therefore enhancing crop yield, developing climate resilience, and improving fruit quality and resistance breeding applications. In the past, these horticultural crops either lack basic genomic resources or are underrepresented in breeding programs, with cost being a major barrier." Varshney draws on more than 20 years of experience, specializing in genomics and molecular breeding in developing countries in sub-Saharan Africa and Asia.
A journey in agricultural research
Reflecting on his research journey, Varshney connected to his personal story in agricultural research. "Being in a primarily agrarian economy in India, agriculture impacted the lives of everyone, including myself. This led me to develop an interest in plant sciences, specifically the science behind genes."
His affinity towards plant science grew stronger during his post-doctoral tenure as he witnessed the Nobel Prize-winning American agronomist Norman Borlaug delivering a speech that challenged the next generation of scientists to embrace new tools and technologies to address food security issues in developing countries. Inspired by the "green revolution", Varshney eventually entered the world of agrigenomics with the goal of feeding the global population by developing better crop varieties with improved yield and nutrition.
"Currently, there are nearly one billion people worldwide experiencing hunger, with projections indicating a sharp increase by 2050. This situation is further exacerbated by the annual loss of crop yields due to climate change," explained Varshney. "I believe that plant sciences are essential in helping us understand biological processes and enabling us to improve plant growth."
Guided by this mission, Varshney began working at the International Crop Research Institute for the Semi-Arid Tropics (ICRISAT) in India. During his tenure, together with colleagues and collaborators worldwide, he contributed to the translation of genome research by developing improved superior legume crop varieties, including eight chickpea varieties for drought tolerance and Fusarium wilt resistance, two high-oleic groundnut varieties, and one Fusarium wilt-resistant pigeon pea variety.
"I'm proud to say that we did not simply generate genomic resources in so-called orphan tropical crops, but we also facilitated advanced genome discoveries to develop climate-change-ready, high-yielding, and nutritious legume crop varieties," said Varshney.
Now at Murdoch University after 16 years at ICRISAT, Varshney and his team are developing and deploying novel genomics and pre-breeding approaches to improve wheat, legume, and horticultural crops for a range of agronomic and abiotic stress tolerance traits.
Longstanding collaboration with MGI
Since his time at ICRISAT, Varshney has been working with MGI on projects of varying proportions. Earlier in 2021, his team conducted large-scale re-sequencing of 3,366 chickpea genomes and produced a complete picture of the genetic variation within chickpeas, along with a validated roadmap for using the knowledge and genomic resources to improve the crop. Recently, Varshney joined hands with MGI again to sequence 10,225 chickpeas, representing the largest effort of its kind for crops.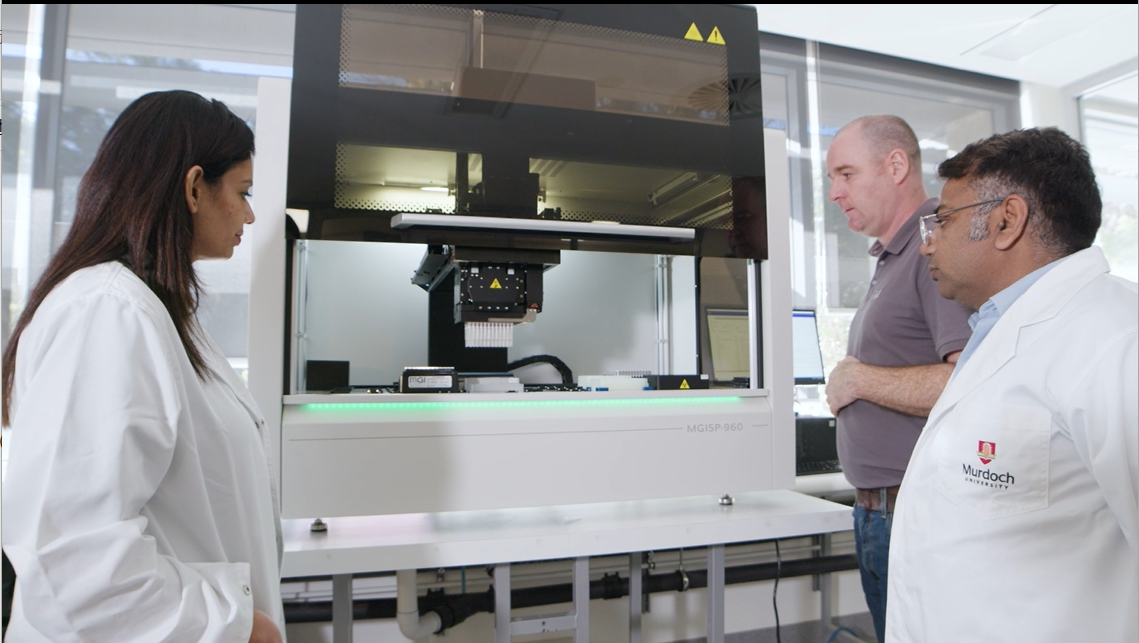 A strong advocate for MGI, Varshney has been vocal about the core advantages of MGI's proprietary DNBSeq sequencing technology. Featuring the low error accumulation of DNB and the high signal density of regular array chips to greatly improve detection accuracy, the technology offers multiple advantages, including high accuracy, decreased duplicates, and reduced index hopping, according to Varshney. Throughout their partnership, Varshney utilized MGI's core platforms and technologies such as the DNBSeq-T7 sequencer* and single-tube long fragment read (stLFR) to undergo assembly and pan-genome construction, citing high-quality and efficient data outcomes.
"To meet our large technical demand, we needed highly efficient yet cost-effective platforms with the capacity to deliver and analyze high-quality data in a short time," said Varshney. "At a time when the application of agrigenomics was lacking in funds and technology, MGI's genomics technologies and resources were readily available at a competitive cost that suited a range of sequencing applications."
The ultra-high-throughput DNBSeq-T7* is a four-chip sequencing platform that can generate up to 7 TB of data per day and complete up to 60 whole human genomes per day. Designed for clinical and large-scale applications, DNBSeq-T7* supports genome-wide sequencing, ultra-high-depth whole exome sequencing, epigenome sequencing, single-cell and spatial sequencing, and other application scenarios with its high speed, high flexibility, and ultra-high throughput.
Conversely, and based on the principle of DNA co-barcoding, stLFR achieves long-range genetic information using high-throughput and highly precise short-read sequencing. Coupled with DNBSeq-based platforms, stLFR enables high-quality small variant calling, phasing of over 99 percent of the human genome, better genome coverage, detection of large structural variants, and other long read applications, delivering a drastic improvement in de novo assembly results for several economically important plant and pest genomes.
Promising future with Advanced Genomics Platform
Leveraging the SABC-Advanced Genomics Platform, Varshney said he and his team will continue to dive into the five horticultural crops to ensure better food security and a more stable supply for people worldwide. Growers will learn to develop enhanced cultivars with better fruit size and flavor along with greater resistance to heat and drought, while the selected sequencing and genotyping technologies will benefit other crops including wheat, barley, canola, and pulse crops.
By adopting MGI's DNBSeq technology, large-scale sequencing data can be generated in an accurate, efficient, and affordable approach by scientists, said Varshney, allowing breeders to use this knowledge to further produce innovative climate-resilient cultivars. Taking advantage of this, Varshney wishes to extend his mission of taking crop improvement to the next level.
"Genomics is critical for our crop improvement program to solve some of the world's largest problems," said Varshney. "I'm feeling encouraged by the slew of young researchers and the many new innovative technologies available in the field and look forward to facilitating more scientific discoveries."
*Unless otherwise informed, StandardMPS and CoolMPS sequencing reagents, and sequencers for use with such reagents are not available in Germany, Spain, UK, Sweden, Italy, Czech Republic, Switzerland, and Hong Kong (CoolMPS is available in Hong Kong).
*Products are provided for Research Use Only. Not for use in diagnostic procedures (except as specifically noted)