REPRINTED WITH PERMISSION

Exai Bio Commercializing Noncoding RNA Method for Liquid Biopsy Applications
NEW YORK – Exai Bio, a company recently spun out of the University of California San Francisco based on work in the lab of Hani Goodarzi, is working to develop blood-based tests for cancer early detection and potentially other applications, enabled by genome-wide analysis of small noncoding RNAs.
Formed about six months ago and funded by a $67.5 million Series A financing last December, Exai recently shared data at the American Association for Cancer Research annual meeting from a study of more than 10,000 samples. Researchers were able to validate an AI-based approach to determine a cancer's tissue-of-origin based on these transcriptomic signals, something crucial for multi-cancer screening assays.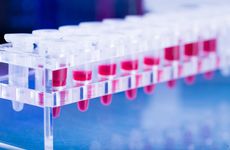 "The liquid biopsy space has been mostly focused on DNA," Exai CEO Patrick Arensdorf said in an interview. "It may be moving from mutations or methylation or fragmentomics. But it all shares the same analyte, which fundamentally is a scarce commodity in blood."
"What we're looking at is further downstream at the transcriptome … RNA that is actively secreted from cells as opposed to DNA that only is released when cells turn over and die," he said.
More specifically, the firm's approach takes advantage of a specific class of molecules, which it has dubbed orphan noncoding RNA (oncRNA). "These are the ones that we've found are most valuable … the ones that have no real expression in normal cells, but we see them in cancer cells," Arensdorf said.
At AACR, Exai presented a poster describing its analysis of a combined cohort of cancers and controls using data from The Cancer Genome Atlas and Indivumed.
The authors reported that they identified 144,695 distinct oncRNAs across six tumor types — breast, colorectal, gastric, kidney, liver, and lung cancers — and were able to validate 51,208 of them in two independent cohorts.
They then developed an artificial intelligence model using oncRNA profiles to predict cancer tissue-of-origin, which had over 90 percent accuracy when applied to the two validation cohorts.
Arensdorf said the company is also expecting to publish a number of other studies in the near future, including data across multiple solid tumors identifying tumor-specific oncRNAs. These are "individual fingerprints that allow us to get both origin as well as subtypes, " he said, "and it really lets us get at that underlying biology."
Sequencing blood-borne RNA is not proprietary in itself but Arensdorf said that Exai is at a significant first-mover advantage with regard to the oncRNAs that are at the core of its approach.
"We're looking at segments that haven't even been annotated in the literature before, so we have a large bioinformatics lead," he said. "We have really created a lexicon and a dictionary for the noncoding RNAs that no one else has yet."
Another advantage is that the company builds on years spent on optimizing sample prep to be able to increase the efficiency and eliminate biases in analyzing RNA on a genome-wide scale.
"People have been very focused on using RNA in gene expression more than anything and not really looking at the entire rest of the genome … [but] 98 percent of the genome is noncoding," Arensdorf said.
"Traditional sample preps are focused on molecules greater than 200 nucleotides … whereas what we're trying to do is get an unbiased look at total RNA, especially in the smaller areas … [because] what we're looking for in liquid biopsy is really these trace fragments," he added.
This reflects what has been true of cancer detection strategies in the DNA space as well, where the small size of cell-free DNA fragments corresponds to their likelihood of originating in a tumor rather than normal tissue.
"We are looking for [RNAs] that might not be a complete long transcript of any sort. And so having a prep that really focuses there is quite valuable," Arensdorf said. "That's not to say that when you have something great others won't target [that], but our goal is to move faster than anyone else in this space and really, really own this space."
"You do not usually see 10,000-sample studies out of a six-month-old company," he added, explaining that the firm's fleetness reflects the fact that Exai's approach can be performed on relatively small samples, meaning the company can collect retrospective cohorts that wouldn't be amenable to DNA sequencing.
In a study shared at the San Antonio Breast Cancer Symposium in 2021, for example, UCSF investigators were able to reliably measure patients' disease burden using serum samples less than one ml in volume.
"That's a big advantage for us from a development speed point. We can go and partner with someone who already has a freezer full of samples right away," Arensdorf added, saying that Exai already has more collaborators than it can handle with its current capacity and is "hiring up rapidly."
Exai isn't sharing details about its precise commercial path forward, but Arensdorf did say that cancer detection across multiple tumor types is a goal. The firm's oncRNA methodology could also compete in minimal residual disease detection, he added, since the sensitivity needs regarding residual cancer are much the same as for early-stage asymptomatic tumors.
Breast cancer, for example, has been one of the more challenging tumor types for DNA-based blood tests because tumors tend to be small and shed very little DNA into the circulation. The same is true in early-stage cancers post-surgery where, if tumor tissue remains, it is on a microscopic level.
"Right now, what we're focused on is showing the breadth of the platform … building [machine learning] algorithms on top of this broad swath of small RNAs," Arensdorf said. This includes retrospective, population-scale studies, as well as prospective studies that Exai has already begun in non-cancer controls to make sure it can control for biological variation to prevent false positives.
"This is one of the big issues if you're talking about early detection and screening applications," Arensdorf said.
He reiterated that Exai believes its technology has a broad set of applications and that the firm is still at the point where it is deciding what its "entry pattern" to the clinic will be.
"We're doing studies that look across multiple cancers, multiple stages, and then specific indications. And that's really the focus of this year," he said.
Reprinted with permission GenomeWeb, a business unit of Crain Communications © 2022. All Rights Reserved. #GW22010 www.genomeweb.com